The Beverage Vendor, from AMS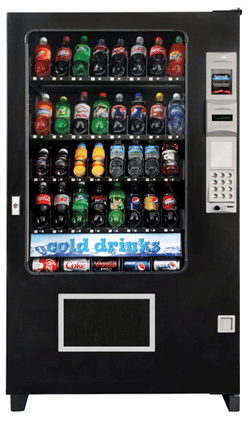 Check out the Beverage Vendor from Automated Merchandising Systems (AMS)!
Available in 4 or 5 Wide. Dispense Sodas, waters, sports drinks, teas and many of those unusual bottles that are sometimes a challenge with other equipment. Our SCCD tray takes the real estate of a traditional bottle tray and increases capacity to 120 twelve oz. cans in a 5 Wide and 96 cans in a 4 Wide.
Keep in mind that your customers will enjoy the comfort of having the SENSIT guaranteed delivery system insuring the delivery of their product or their money back!
For more information contact your local AMS distributor http://www.amsvendors.com/distributors/ or contact our sales office at 304-725-6921.
Please follow us on Instagram @ ams_vending_machines and YouTube@ AMS Vending Machines.