Vendron Offers Hardware Solutions For The Automated Retail Market

Silkron offers Vendron solutions, every operator now has the ability to have a smart vending machine because they can easily and conveniently upgrade their machines to meet their customers requirements.
Vendron Devices are a series of embedded computing hardware that bundled with Vendron smart vending software optimized and carefully crafted for 24×7 round-the-clock operations of smart vending machines, touch screen vending machines, smart vending fridges, smart locker cabinets, self-service payment kiosks and all different smart retail and automated retail machines and equipment.
Vendron® Box 4
Operators who are looking for the ultimate solution for turning their machines into smart vending machines have finally found it with Vendron. This box contains an advanced bundle of Vendrom software that will help operators turn their vending machines into smart machines which will be able to compete with automated retail machines, smart vending fridges, and more.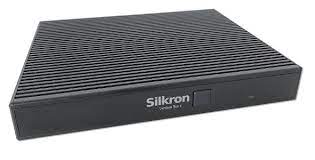 Vendron® Box Core 4C
Being the 4th generation in its series, Silkron® Vendrons Box Core 4C is a bundle of Vendron software optimized on embedded hardware. It has Intel's 7th Generation CoreTM processor, which is able to handle rapid and cost-effective implementation of smart vending capabilities with 3D and video analytics.
Vendroid Box
Another fast and convenient way to turn any vending machine into a smart vending machine is Vendroid Box, a solution that can be easily implemented on any vending machine, especially smaller-sized machines.
Now is the right time for every vending operator to have smart vending machines and thanks to Vendron's machine-agnostic platform, operators now have the hardware at their fingertips to have smart vending machines which will function in any environment.
To learn more about Silkron, and their Vendron hardware platform, visit their website at https://www.silkron.com.