VendMedic – Parts, Repair Service And Support

With the covid virus forcing more operators to either retrofit or repair machines to meet today's needs, operators are groping to find sources for those services. One such company helping operators in New Jersey, Pennsylvania and Delaware is VendMedic. Having vending machines, parts and solutions all in one place means an operator saves time and money by not having to call around for solution.

This makes it easy for an operator to save time and money because they don't have to call around searching for the best solutions; they have everything that they need to help their vending routes grow with VendMedic. 
A True 'One Stop Shop' For Vending Operators 
In today's world, finding a company that can do it all is a challenge for every vending company because it usually requires an operator to make multiple calls, and contact more than one company, to find the parts or solutions that they need. 
With VendMedic, all a vending operator has to do is call the company for new and used vending machines for every solution including PPE vending machines, car wash vending machines, novelty vending machines, soda vending machines, and more. 
Covid-19 has changed the vending marketplace and made it more important than ever before for operators to make sure that their machines are operational.  According to VendMedic, they offer everything that a vending operator needs to make sure that their vending machines are working.
Besides supplying customers with new and used vending machines, VendMedic provides parts for vending machines for most major machine manufacturers including Crane, USI and Jofemar. 
Decades Of Experience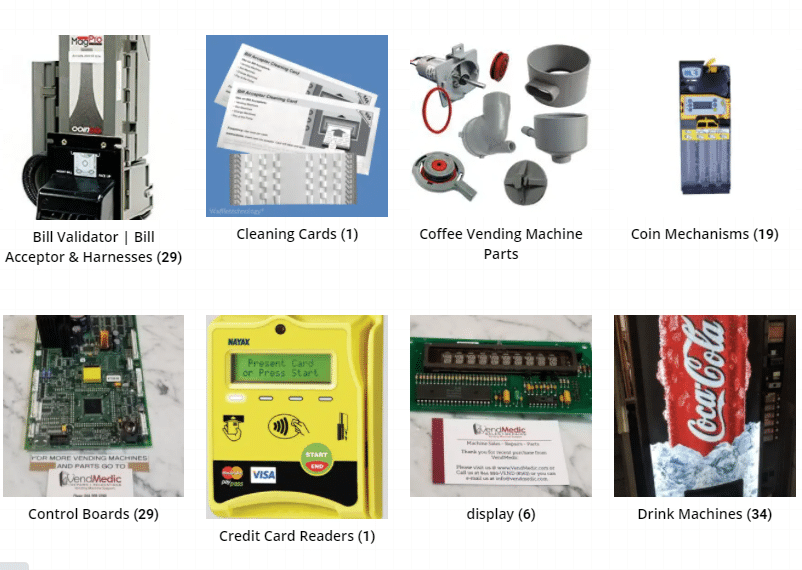 Having now served the vending industry on the East Coast for decades, VendMedic takes pride in helping seasoned vending companies and start-ups with the solutions that their businesses need. 
Over the years, the company has also diversified from offering vending services and they now specialize in installing credit card readers on their customers vending machines, coin mechanisms, bill validators, locks, motors, and a host of other parts for vending machines.  
Vending operators can also order parts right from the VendMedic website including hard to find vending machine manuals and other resources.  
Don't Let A Down Vending Machine Hurt Your Business 
Every vending operator knows that once their vending machine goes down, so does part of their business because if the vending machine isn't functional, the machine is losing money every day. 
The good news is that with VendMedic, downtime will become a thing of the past for vending operators because besides selling parts, the company also offers a preventative maintenance plan for all of their vending machines. 
With their preventative maintenance plan, vending operators in Delaware, Pennsylvania, or New Jersey can schedule annual, bi-annual, or quarterly maintenance for their vending machines so that they can have confidence that their machines will always be running correctly. 
Located in Cinnaminson, New Jersey, and owned by Bill Graham, VendMedic is open Monday-Friday from 6:30 am to 3:00 pm.  
"We are a team of Vending Specialist's that care about helping our customers grow while making them feel comfortable that they are being treated properly. We strive to develop a long-term business relationship with our customers."  – Bill Graham, Owner of VendMedic.
For more information about the services that VendMedic can offer you, visit their website at https://www.vendmedic.com, call 844-999-8363, or email bill@vendmedic.com.
---

 Vending Technology News | More News | Vending Newsletter sign up | Questions? Contact us | SUBMIT PRESS RELEASE
Also see: Software Companies | Technology Companies | Micro Markets | Cashless Vending Solutions | Distributors | Classified Ads | Routes for sale | Vending Companies USA | VendLoco Lists | Home |
VENDING YELLOW PAGES DIRECTORIES:
Call us at 1-800-956-8363, POST YOUR COMPANY, GET NEW BUSINESS!