Cantaloupe's Acquisition of Yoke Tightens Technology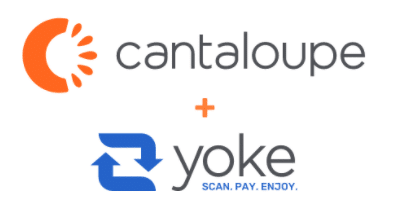 With its acquisition of Yoke Payments, Cantaloupe Inc. once again is changing the composition of the vending technology business by reaching further into micro markets.
Yoke created its mobile and cashless system in 2014 to offer a product the company says helps vending operators modernize their business by bringing a mobile and cashless system to their users.
Cantaloupe is one of the largest vending industry software and payments vendors providing end-to-end technology solutions for the unattended retail market.  Cantaloupe says its enterprise-wide platform is designed to increase consumer engagement and sales revenue through digital payments, digital advertising and customer loyalty programs, while providing retailers with control and visibility over their operations. 
Cantaloupe itself was the object of an estimated $85 million acquisition in 2017 when it was swallowed by USA Technologies (USAT). That transaction brought together USAT's integrated cashless and mobile vending transactions with Cantaloupe's cloud and mobile solutions for vending, micro markets, and office coffee service. In April 2021 the resulting company changed its name to Cantaloupe Inc. Terms of the Yoke transaction were not disclosed.
Through the acquisition, Cantaloupe says Yoke's point-of-sale platform will extend self-checkout while seamlessly integrating with Cantaloupe's inventory management and payment processing platforms.
"Micro markets are the fastest growing segment of the unattended retail industry," said Sean Feeney, CEO of Cantaloupe. "While through Seed Markets we already provide logistics and payments services for thousands of micro markets, we knew that extending our fully integrated solution to point-of-sale was important to our customers," he added. "Now we will be able to expand our micro market offerings to any location as we continue to invest in the space," he added.
Yoke's technology currently integrates seamlessly with more than 40 major platforms, enabling faster onboarding through a plug and play setup. In addition, its mobile capabilities facilitate a direct line of communication between merchants and consumers enabling promotions, coupons, and loyalty and rewards programs.
Yoke co-founders Michael Johnson and Benjamin Thomas will continue as members of the Cantaloupe team.
For more information visit https://www.cantaloupe.com/.