Coldtainer Success Story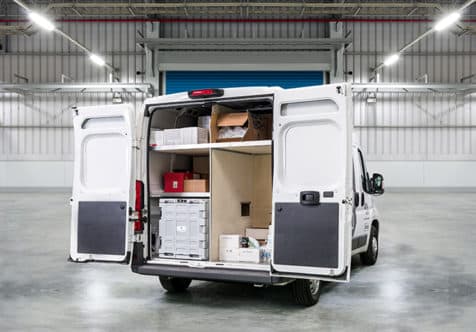 Does your business model require you to transport temperature-controlled products? If so, you should consider using Coldtainer, a versatile way to deliver temperature-controlled items.
Since 1993, Coldtainer has been specializing in temperature-controlled technology that's made it possible for companies around the world, and across a wide variety of industries, to keep their products at the right temperatures during transport.
A Coldtainer Success Story
Conrad's Confectionery of New Jersey is an iconic bakery that's been well-known in the Westwood NJ area for its delicious cakes and desserts.
Faced with the threat of going out of business due to Covid-19, the company invested in a Coldtainer unit and was able to change how they do business, by focusing on delivering orders to their customers in the Westwood area, instead of relying on them to pick up.
Realizing that he could bring the cakes and desserts that his customers ordered directly to them, owner JJ Krachtus soon realized that his business could flourish during the pandemic, and he started offering next-day home deliveries, a service that he hopes to continue offering his customer for years to come.
"Our Coldtainer unit came through for us. It fits perfectly in the back of our van. It's got the versatility to switch up between vehicles, and also to run autonomously so we can turn the van off if we need to." – JJ Krachtus – Owner, Conrad's Confectionary
Grow Your Business Even During The Pandemic
Like Conrad's Confectionery, you can grow your business, even during the Pandemic.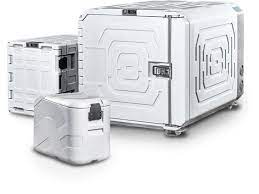 Coldtainer is especially beneficial for the vending and micro market industries because it makes it possible for operators to safely transport temperature-controlled items to their destinations without having to worry about spoilage.
Coldtainer units come in different sizes and configurations, offering the ability to place multiple units in a single vehicle. This is perfect if you need to deliver refrigerated, frozen, or heated options simultaneously. Available in front opening or top loading models with numerous cooling, freezing, and heating options.
Coldtainers can operate off the vehicle's electrical system as well as off the power of a standard wall outlet. There are also units, the battery powered AuO models, that can operate off of battery power. These units don't require an external power source during the service cycle. Solar power can also be integrated with Coldtainers, providing a further level of energy savings and sustainability. No matter if you are delivering in a small nimble city vehicle, or if you need the power and storage from a larger truck or van, with Coldtainer you can rest assured your vending cargo will be at the optimal temperature when it arrives at its destination.
To learn more about Coldtainer, visit their website today at http://www.coldtainerusa.com.