USAT's New Corporate Identity, Cantaloupe, Inc.
New Corporate Identity Includes Ticker Change to "CTLP" Company to Celebrate New Corporate Identity with Ringing of Closing Bell at Nasdaq
MALVERN, Pa.–(BUSINESS WIRE)–USA Technologies, Inc. (NASDAQ: USAT), today announced its official name change to Cantaloupe, Inc. ("Cantaloupe" or the "Company") and its ticker symbol to "CTLP". The Company begins trading on the Nasdaq Global Select Market, under both the new name and symbol today, and is celebrating its rebranding by ringing the Closing Bell. In addition, the Company's Series A Convertible Preferred Stock begins trading on the OTC Markets Pink Open Market under the "CTLPP" ticker symbol.
"Our launch as Cantaloupe represents the culmination of transformational change within the Company"
The reimagined corporate identity is central to the Company's vision to help the world buy it and go. Cantaloupe is firmly on a path to growth and industry leadership, defining how retailers can leverage technology to modernize and scale their business.
"Our launch as Cantaloupe represents the culmination of transformational change within the Company," said Sean Feeney, CEO of Cantaloupe, Inc. "This new chapter will help us drive the industry forward; tapping new opportunities that create value for customers and other stakeholders. Propelled by the pandemic, retail has seen a significant shift in shopper expectation for an increasingly self-serve, safe and secure buying experience. With more than a million active devices we're helping accelerate the adoption of 'buy it and go' shopping and digital payments, unlocking opportunities to build loyalty through personalization and optimize inventory management."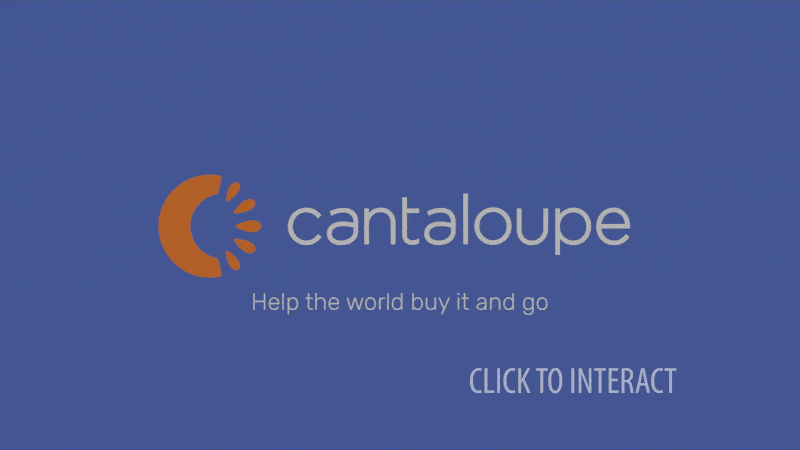 Consumers now expect the extraordinary. They demand ultimate flexibility, information at their fingertips, along with assurance their personal information and privacy are secure. The adoption of frictionless shopping and digital payments has dramatically accelerated due to events over the past year. Companies are now able to leverage technology to deliver the utmost convenience to consumers and transform their retail operations.
Cantaloupe is a technology and payments company that gives its customers scale and flexibility in their retail value chain. The Company is uniquely placed to be a partner for businesses that don't have the resources to put an employee at every point-of-sale, want to enable a self-service experience and need a solution to manage their procurement-to-cash workflow. From ePort to Seed, our end-to-end solution is designed to enhance what all retailers – from vending operators, to restaurants, and traditional brands – need to operate more efficiently, as well as what they can offer their customers, despite constantly changing trends and market demands.
Useful Links:
Sales and Partnership Inquiries:
Please contact Cantaloupe, Inc. at +1 800.633.0340 or sales@cantaloupe.com.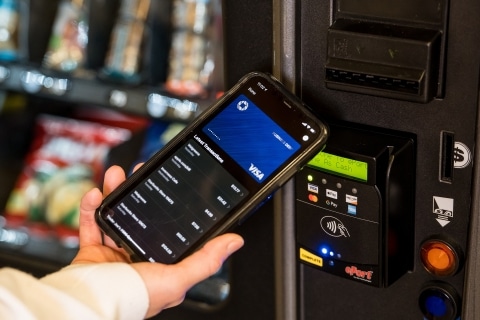 About Cantaloupe, Inc.
Cantaloupe, Inc. is a software and payments company that provides end-to-end technology solutions for the unattended retail market. USAT is transforming the unattended retail community by offering one integrated solution for payments processing, logistics, and back-office management. The Company's enterprise-wide platform is designed to increase consumer engagement and sales revenue through digital payments, digital advertising and customer loyalty programs, while providing retailers with control and visibility over their operations and inventory. As a result, customers ranging from vending machine companies, to operators of micro-markets, gas and car charging stations, laundromats, metered parking terminals, kiosks, amusements and more, can run their businesses more proactively, predictably, and competitively.