ELKAY Smartwell Water Dispenser
ELKAY Smartwell Water Dispenser – Learn More About Their Floor Standing And Countertop Dispensers.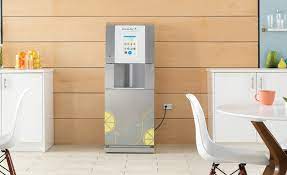 Fresh water is a necessity in today's workplace but few companies meet the water requirements of their employees and only offer them outdated water dispensers that can easily breed bacteria.
Thanks to ELKAY's Smartwell Water Dispensers, companies can now offer their employees fresh, clean water from their countertop or floor standing dispensers.
About Their Floor Standing Water Dispenser
The floor-standing dispenser is ideal for companies with 100-200 employees because this 'hydrating station' stands on its own and besides offering just water, it also offers more than 100 beverage options.
That's right, consumers who don't enjoy drinking just water can also get their water flavored or enhanced with various sweeteners, so that they can enjoy the water with a little bit of flavor, without having to drink another soda.
This free-standing water dispenser can fit in any office breakroom, or location where there is a demand for water daily.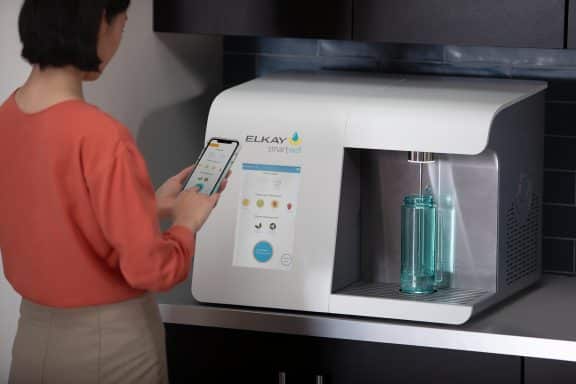 Convenient Counter Top Dispenser Offers Easy Access To Fresh Water
For businesses that don't have the space for a free-standing water dispenser, ELKAY offers a convenient countertop dispenser that can fit on any countertop and it can serve up to 100 employees!
Like the free-standing dispenser, the countertop version of the ELKAY dispenser offers the ability to have more than just water because consumers can have up to 70 different combinations of water because this machine holds six pouches that feature flavors and enhancers that can be added to water.
The ELKAY Countertop dispenser is designed to fit under most kitchen cabinets and the company also offers an optional cabinet if the location where it's placed doesn't offer enough counter space.
Made by Downers Grove Illinois-based ELKAY, their water dispensers are used by companies nationwide because convenient access to fresh water has become a necessity in the 2020s.
To learn more about ELKAY's water dispensers, visit their website at www.elkaysmartwell.com.