IAAPA Expo Europe feedback
IAAPA Expo Europe in Barcelona was a nice surprise for DC. After 2 seasons with many global restrictions, everyone expected to participate in this first European fair, but no one anticipated such a great success as the one obtained.
Everyone agrees that there were fewer visitors, but those who did were all of a high quality.
Josep Tarres, CEO of DC "we all needed to reconnect with our clients and friends, share experiences and talk about future projects. And it was encouraging to see that they too are eager to do big projects for 2022. They were the best results never obtained in Europe, and we hope that next year they will be even better".
DC has launched the new products at Europe. All of them, Surfing Malibu, Let's Print and SelfiePhotoMask have had a great welcome and have been a success.
DC is working now on IAAPA Orlando new launches and looking forward to seeing so many faces at next event in Orlando.
If you want to know about all DC latest innovations stay tuned to their social media and newsletters, and visit their booths #124 & #1821 at IAAPA Expo Orlando.
About Digital Centre: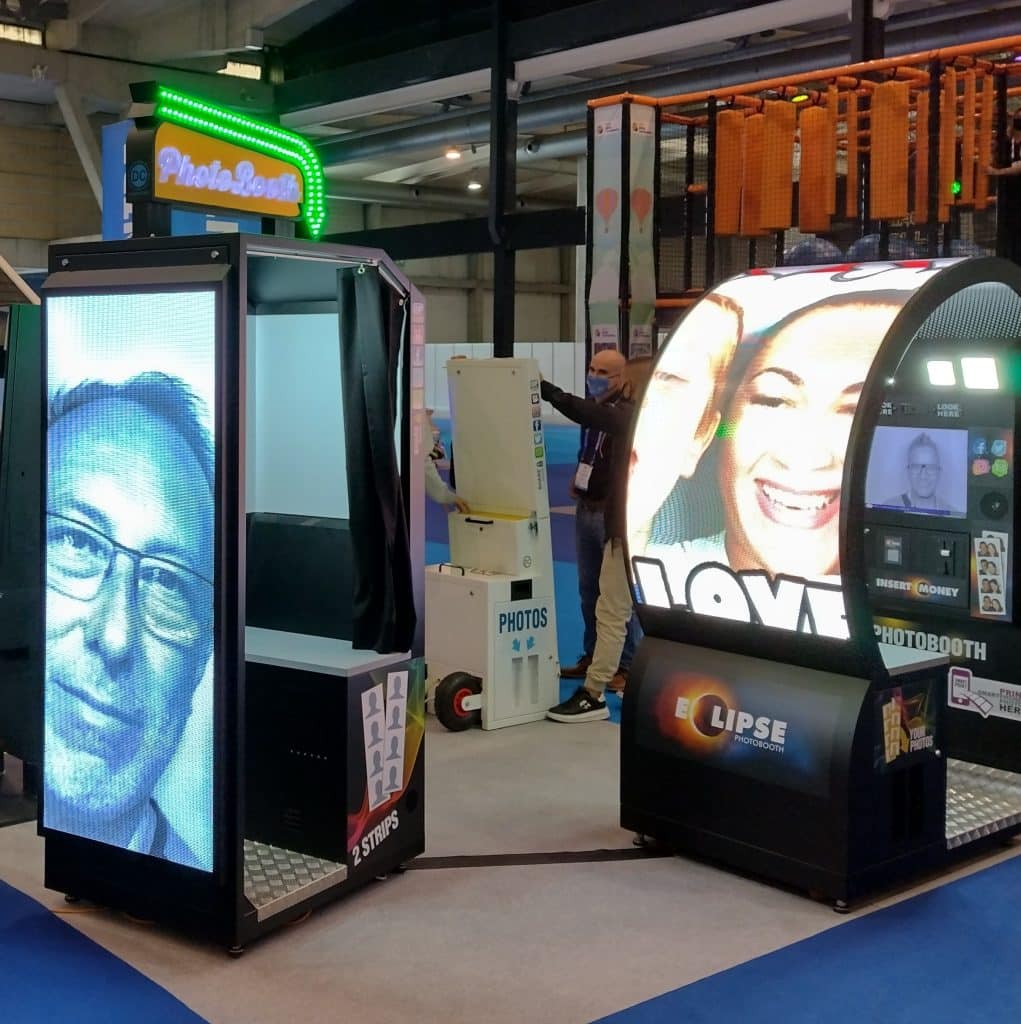 Digital Centre (DC) is a multinational global company with local factories and offices in the US and Europe.
Founded in 1997 with a main focus to manufacture first class PhotoBooths at affordable prices. Over the past 23+ years, DC has positioned itself as a leader in the industry in offering innovative new ideas with supreme technology.
A skilled staff manages top-class factory with more than 100,000 sqf area. DC can produce more than 500 PhotoBooths a month. DC offers worldwide shipping as well as world-wide warranty and technical support. The company design, develop, manufacture, certify, market and support the finest innovative PhotoBooths on the market.
The entertainment collection of Digital Centre PhotoBooths, are taking businesses a step ahead of the competition in innovation.
Contact:
To learn more about DC products, please contact:
Digital Centre America Inc,
16225 SW 117th AVE Unit 12
Miami, FL 33177
US Office: +1.305.387.5005
sales@dc-image.com
Digital Centre Europe
Dr. Ferran, 27-29.
08243 BARCELONA. EU
Phone: +34.938.748.158
info@dc-image.com