Capital Provisions Acquires C&C Vending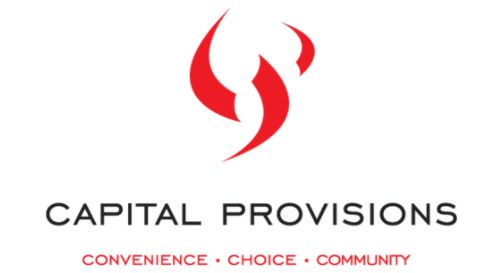 Capital Provisions, a full-service vending operator and food service provider based in Southern California, announced that it has completed the acquisition of C&C Vending. The purchase is the first acquisition completed by Capital Provisions in the Palm Springs area and delivers a wide-ranging portfolio of vending accounts throughout the Coachella Valley.
"We are very pleased to welcome C&C Vending to the Capital Provisions family," said Woody Kassin, Chief Executive Officer, Capital Provisions. "This acquisition marks the latest milestone in our ongoing efforts to establish a leading presence in Southern California, as we continue to build on our successes to date."

"While there is a lot of important work ahead of us to deliver on the vast potential that C&C's operations possess, we are confident that C&C's outstanding infrastructure and diverse and growing customer base positions us for substantial growth in the years to come."

About Capital Provisions

Founded in 2019, Capital Provisions is a full-service vending operator and food service provider based in Southern California. Capital Provisions offers a wide selection of products and personalized service to meet its customers' needs, and possesses a diverse account base across multiple industries, including manufacturing, offices, schools, parks and recreation, hospitals, retail, hotels, and many others. Capital Provisions incorporates market-proven technology with focused marketing programs, as well as an opportunistic acquisition strategy with plans to aggressively expand throughout California and the Western States, including Arizona, Nevada, and Washington and Oregon in the coming years.

In addition, through its partnership with Vagabond, Capital Provisions employs dynamic inventory management, product merchandising, service scheduling, truck routing, and financial reconciliation, to guarantee the best service possible to its customers. Vagabond's workplace payments application, called vīv, enables TrulyTouchless mobile pay at Capital Provisions' vending machines and convenience markets; order-ahead and delivery at cafeterias and restaurants; and the ordering and fulfillment of office, breakroom and janitorial supplies in the workplace, ensuring the safest and highest health standards possible.
Contact Capital Provisions for more info:
capitalprovisions.com, sales@capitalprovisions.com, 562-445-3177.