Built Bar, A Healthy Vending Option That Will Sell!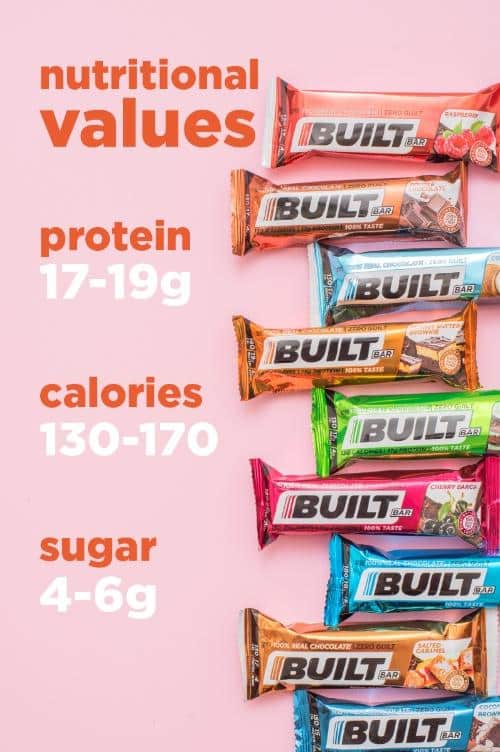 Have you tested healthy snack options in your vending machine without much luck? Built Bars are going to be a game changer, as they are widely popular across the United States. With up to 19 grams of protein per bar, Built Bars taste like candy bars without the health consequences of eating candy.
Why your customers will love Built Bars
Now more than ever, consumers are looking for healthy snacks. In 2019, the healthy snacks market held a $78.13 billion value and is projected to hit $108.11 billion in 2027.
Additionally, Built Bars have the following benefits:
Low calorie (130-180 per bar)
Low sugar (4-5g per bar)
High protein (17-19g per bar)
Tastes like a candy bar – Keeps you fuller, longer.
Why add Built to your vending machines?
Built is a protein bar meant to taste like candy. It's perfect for those vying for a sweet but healthy treat, others who are on-the-run, and people looking for a snack to help them stay fuller for longer.
That's why our product is perfect for vending machines! Whether yours are located in break rooms or on college campuses, Built Bars are created for the busy, focused & calorie counters alike. Add some of our most popular flavors to your next vending machine shipment!
Get started with Built today.
And what makes selling Built Bars even better? It's quick, easy & painless. Signing up is free, requiring no deposit. We know you won't be disappointed in the results.
For more information visit https://builtbar.com/, Text: 1-877-423-2443,
Email: support@builtbar.com