The Micro Market Capsule, By Shekel Brainweigh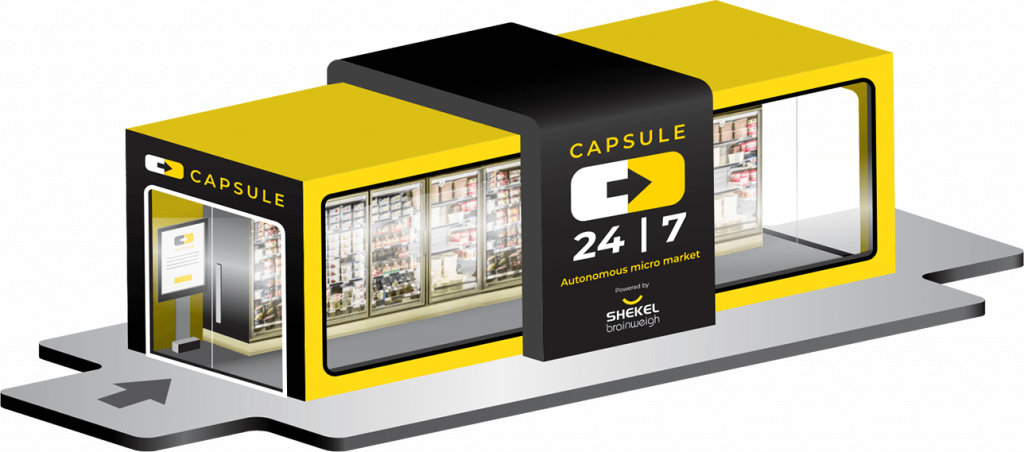 In 2021, micro markets are still an important way for consumers to easily purchase the products that they want, but with little to no interaction with other people. Since the pandemic still a major concern, today's micro-markets have to be even more seamless, frictionless, and contactless than before.
Now with the Micro Market capsule, by Shekel Brainweigh, there now is a modular Micro Market available that offers consumers the products that they want 24-7, without requiring any additional service.
About The Micro Market Capsule
Since Micro Markets can typically be found at high-traffic locations around the world like airports, train stations, and corporate campuses, t's easy to see that micro markets are a popular alternative to traditional stores and what's best of all is that most micro markets don't require employees to staff them.
With the Shekel Brainweigh Micro Market capsule, a consumer will first check-in via a mobile app on their phone, enter the Micro Market capsule, pull the items from the shelves that they want to purchase, then leave the store with cost of the items that they took being charged to their credit or debit cards.  
To learn more about Shekel Brainweigh's Micro Market Capsule, visit their website at https://shekelbrainweigh.com, or email: tlv@shekelbrainweigh.com.