Pepperidge Farm Releases New Thin & Crispy Butter Pecan Cookie
Pepperidge Farm has a long tradition of creating delicious cookies and snacks since the 1930's, so it's no surprise that the latest edition to their line of successful cookies, Thin & Crispy Butter Pecan, has been a huge success with cookie fans around the world.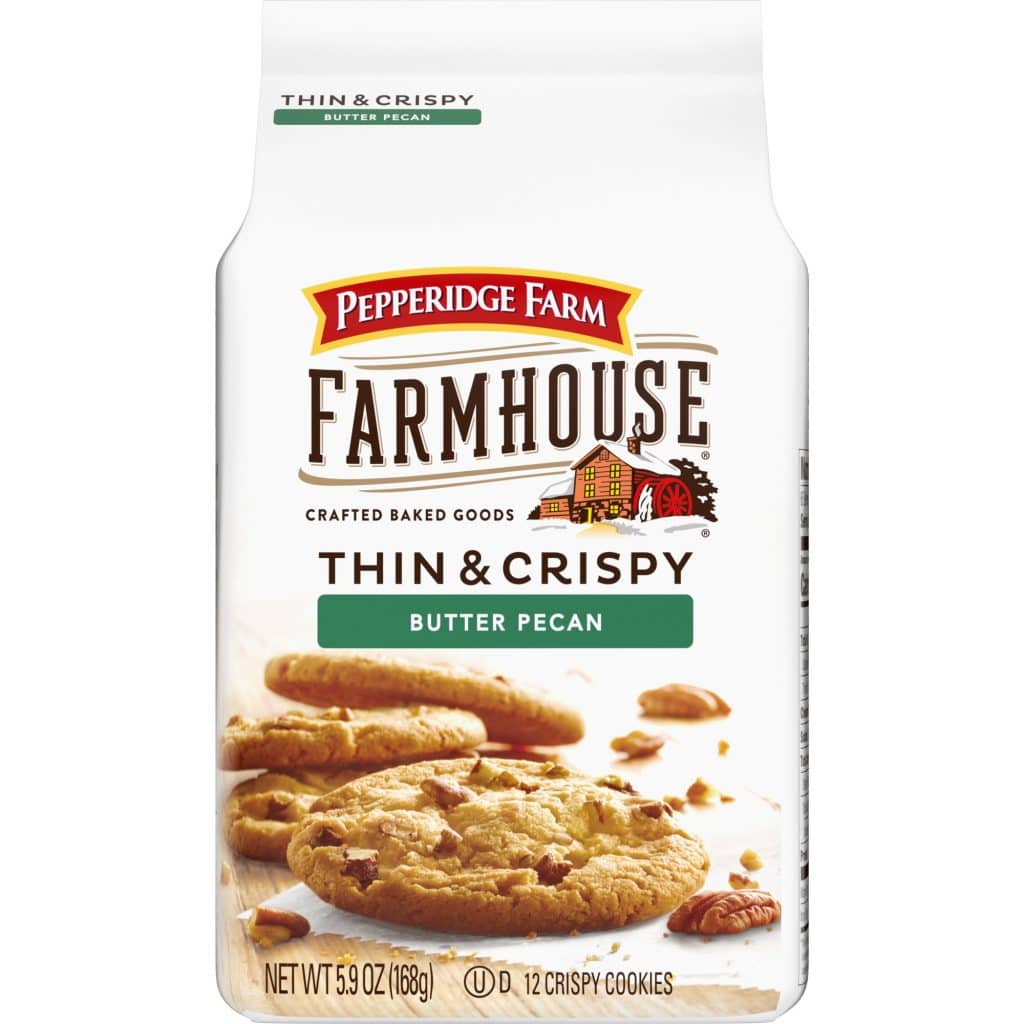 Even though the company has created over 50 different cookie flavors over the years, Thin & Crispy Butter Pecan is the first cookie flavor to be released under their Farmhouse Cookie Line.
What Does It Taste Like?
Once you take your first bite of a Pepperidge Farm's thin & crispy butter pecan cookie, you will see that it certainly lives up to your expectation of being a delicious cookie that offers a crunchy, butter pecan flavor.
Butter Pecan Cookies are universally enjoyed around the world and the Pepperidge Farm take on this classic cookie is sure to be an instant classic. It's made with 9 out of 12 real ingredients, including crunchy pecans, eggs, vanilla extract, and creamy butter.
Pepperidge Farm cookies never disappoint, and their Thin and Crispy Butter Pecan cookie is another winner as it has a delicious taste that 'melts in your mouth and makes an excellent dessert, or anytime snack.
Available wherever Pepperidge Farm cookies are sold, these cookies come packaged in a bag of 12, and retail for $3.89 each.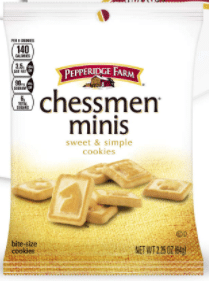 Also check out Chessmen Minis in single serve packages. Pepperidge Farm Chessmen Mini Cookies, 2.25 Ounce Snack Packs (Pack of 8).
A Strong Comeback By Pepperidge Farm.
With snacking and the enjoyment of comfort foods increasing in 2020, it was only a matter of time before Pepperidge Farm saw demand for their cookies skyrocket as well, and this led them to announce that there could be a shortage of Pepperidge Farm cookies during the 2020 holidays.
Thankfully, the company was able to ramp up the supply of their cookies to meet demand at the end of 2020 and as of March 2021, it's looking like this year will be a great one for Pepperidge Farm
To learn more about their Thin & Crispy Butter Pecan cookies, visit their website at https://www.pepperidgefarm.com.