Undressed Bars, Wholesome Organic Snack Bars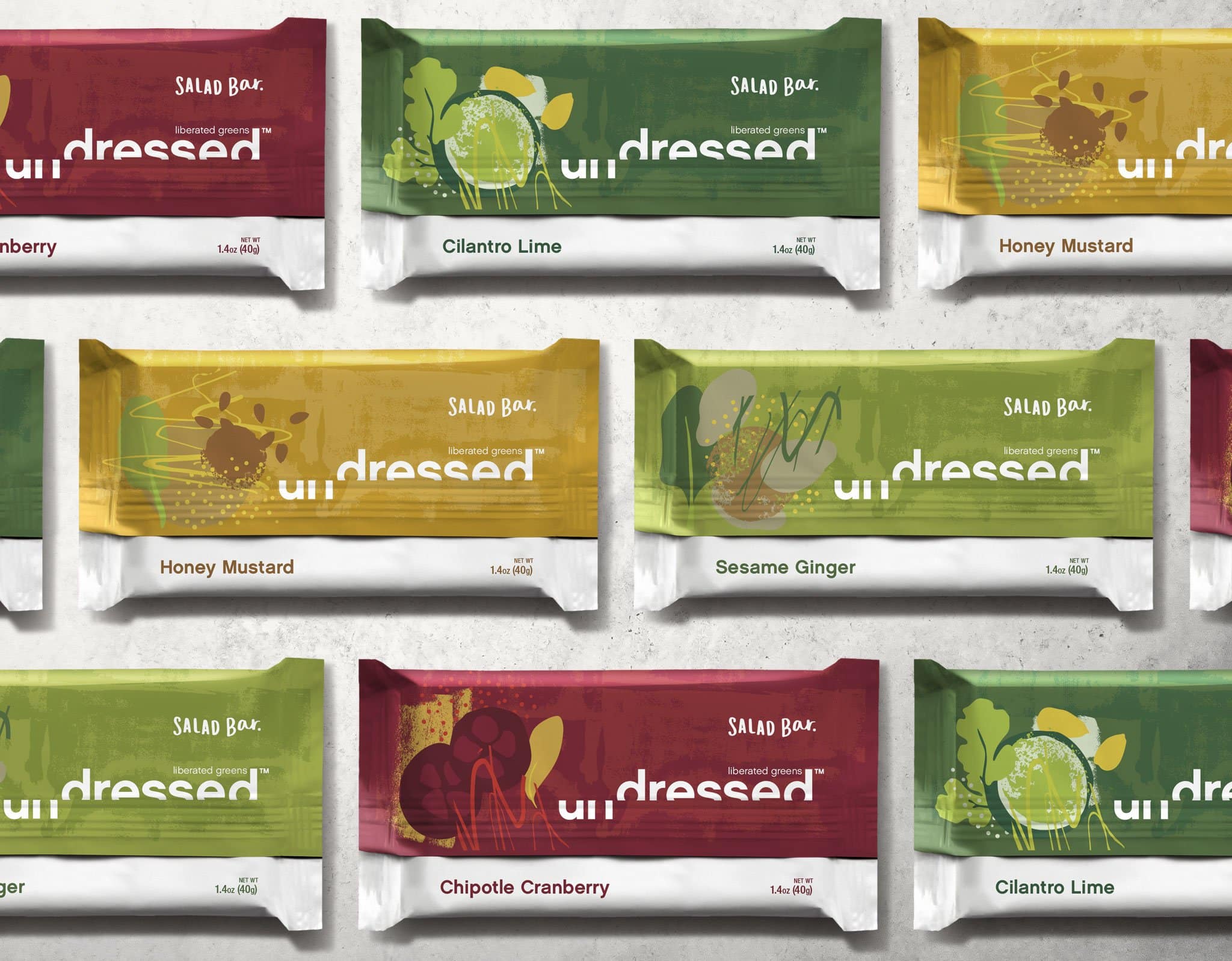 Undressed Bars are wholesome organic snacks, beneficial to the human body, these snacks also don't contain any ingredients that you can't pronounce or understand.  Each Undressed Bar contains ingredients that you will know and enjoy like apples, cranberries, garlic, sea salt, and almonds and other ingredients like chipotle, cilantro, and chia seeds to add flavor to each bar. 
Undressed Bars are made by people who want to offer consumers the benefits of a salad in a bar, Undressed Bars are the easiest way to consume healthy vegetables without having to sit down to eat a bowl of salad. Most consumers know that salads are good for them, and they should include more vegetables in their diets, but the sad thing is that few people have the time or desire to eat them.
The good news about Undressed Bars is that they make it possible for the average consumer to enjoy something healthy, even on the go, without having to be concerned about consuming food that might have questionable ingredients. 
In 2020, the demand for foods that can be enjoyed on-the-go is greater than ever before because the average consumer is busy, and doesn't want to sit down to eat a meal.  Thankfully, this makes grab-and-go products like Undressed Bars ideal because they contain healthy vegetables, so it's possible for even the busiest person to enjoy to eat healthy, regardless of their schedule.  
Inspired by their love of healthy foods, the team behind Undressed Bars has created healthy snack bars that can be enjoyed anywhere, and they are never boring because they also come in a variety of flavors including Chipotle Cranberry, Cilantro Lime, and Honey Mustard. 
To learn more about Undressed Bars, visit their website today at https://eatundressed.com, email hello@eatundressed.com
By Jeremy Raglin, Editor & National Sales Director
---

Home | NEW PRODUCTS | Vending Newsletter sign up | Contact us | SUBMIT PRESS RELEASE
Also see: Beverages, Coffee, Cold Brew, Snacks, Foods, Brokers, Chips, Nuts, Energy Drinks, Energy bars, Fruit Snacks, Meat Snacks, Salty Snacks, Candy, Trail Mix, Gluten Free, Healthy Snacks, Pastries, Cookies, Crackers, Foods, Hispanic Snacks,
Also see: Product Brokers, Product Distributors, Micro Markets | Vending Companies USA
VENDING YELLOW PAGES DIRECTORIES:
Call us at 1-800-956-8363 or POST YOUR COMPANY, GET NEW BUSINESS!