Teatulia Offers Organic Tea Soda
Are you searching for another drink alternative to offer your customers? If so, why not consider Teatulia Organic tea soda?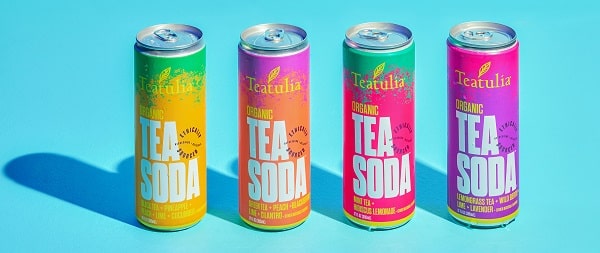 This new tea soda offers the perfect combination for consumers who are searching for a cold, fizzy drink that's not high in sugar and no added chemicals that might cause digestive problems. 
About Teatulia Tea Soda 
Teatulia started in Denver back in 2012 as a local tea bar and has since expanded into one of the most well-known tea brands in the world thanks to their tea soda. 
Each grab and go can of Teatulia contains a mixture of fruits, herbs, and the right amount of tea so that you still get the distinctive taste of black tea, or green tea with the wide variety of other ingredients that each tea has. 
Thanks to Teatualia, consumers who enjoy black tea, mint tea, or green tea can still enjoy their favorite teas, even while on the go, without having to concern themselves with brewing a cup of tea because with Teatulia, all someone has to do is grab a can of their tea soda and go. 
100% Organic Tea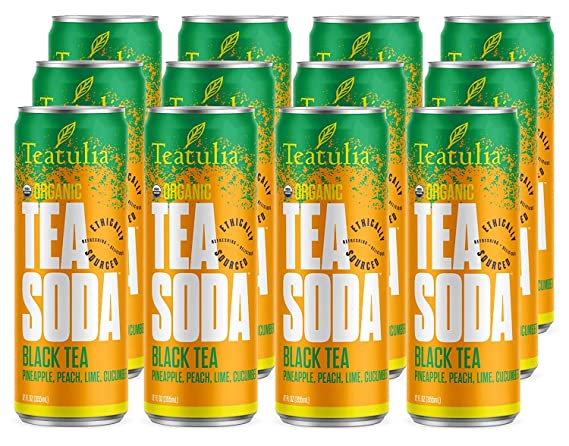 Continuing with the popular "better for you" trend that most companies are following in 2020, all of the tea that's grown by Teatulia is 100% organic and isn't grown with any harmful chemicals or pesticides. 
Founded by Linda Appel Lipsius, Teatulia is a woman and minority–owned business that also takes pride in responsibly using the land that the tea is grown on so that it will be available for future tea growers to use for generations to come.  
In 2020, most people drink at least one cup of tea per week. The good news is that with Teatulia, more consumers may choose to drink more tea since there's nothing easier than grabbing a can of this popular tea soda during their day at work, or before their drive home. 
To learn more about Teatulia, visit their website today at https://www.teatulia.com/tea-soda, 303-433-2980.
By Jeremy Raglin, Editor-Content Writer
---

Home | NEW PRODUCTS | Vending Newsletter sign up | Contact us | SUBMIT PRESS RELEASE
Also see: Beverages, Coffee, Cold Brew, Snacks, Foods, Brokers, Chips, Nuts, Energy Drinks, Energy bars, Fruit Snacks, Meat Snacks, Salty Snacks, Candy, Trail Mix, Gluten Free, Healthy Snacks, Pastries, Cookies, Crackers, Foods, Hispanic Snacks,
Also see: Product Brokers, Product Distributors, Micro Markets | Vending Companies USA
VENDING YELLOW PAGES DIRECTORIES:
Call us at 1-800-956-8363 or POST YOUR COMPANY, GET NEW BUSINESS!