Statistics Show Growth Of Micro Markets, Vending And Office Coffee Services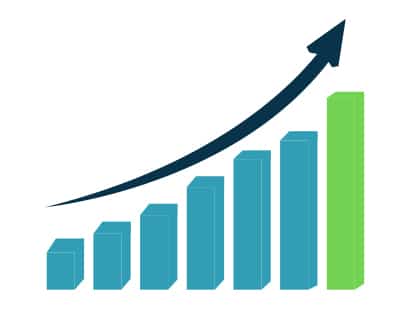 More consumers than ever before, across every generation, are utilizing vending machines and micro markets for their snacks, candy, confections, and meal needs, according to recent statistics from Mondelēz International, Inc.
If you own a vending machine route or micro market, you know that understanding your customers is one of the major keys to success of your business.   
With the right data at your fingertips, you will also know which display formats you should choose and you will also be able to more easily drive purchases because real data helps you to "understand" your customers. 
$22 Billion Revenue from Micro Markets and Office Coffee Services
Micro Markets and Office Coffee Services are on the rise. As of 2017, coffee services and micro markets as a whole brought in $22 billion dollars in revenue, or a 33% increase in the micro market and vending business since 2016-2017. This is exciting news and something that was to be expected because in our changing world more people eat or enjoy their coffee on-the-go than ever before.
As of 2020, the micro market industry is projected to bring in at least $7 billion in revenue. This is an impressive 99.2% growth from 2012-2013. 
What Are Consumers Buying from Vending Machines and Micro Markets? 
Yes, the revenue from micro markets and coffee services has gone up since 2017, but what are consumers buying?  
The answer to this question is most consumers are buying their time–tested favorites or snacks, candy, and confections. Some of the favorite snacks that consumers are expecting to have available to them in vending machines or micro markets include cookies, chips, crisps, candy, breakfast bars, coffee and cold beverages.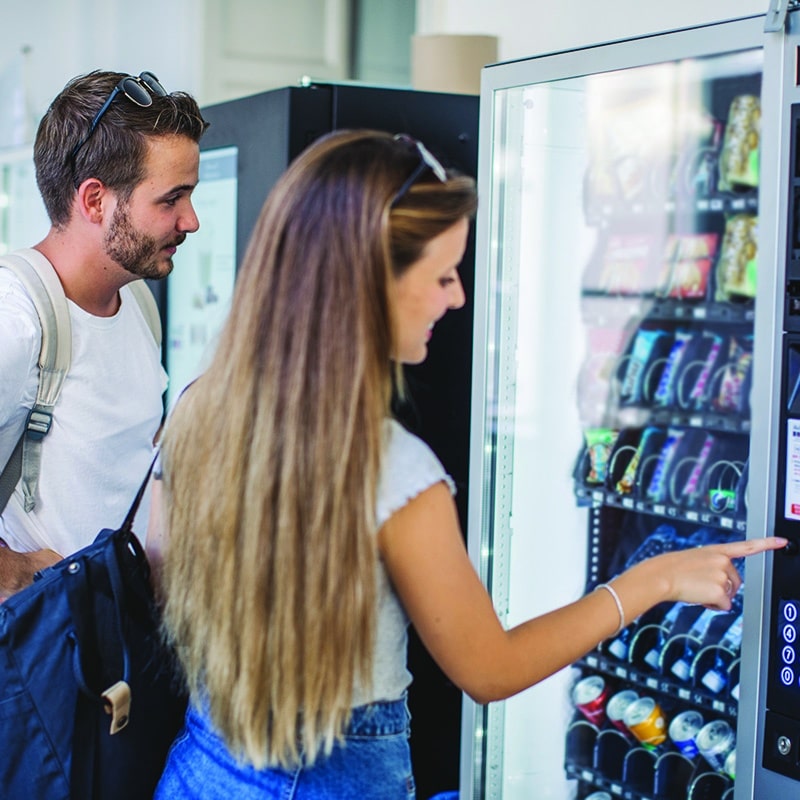 Why Are Consumers Snacking? 
When asked why they snack, each respondent listed a different reason for snacking, what they want when they snack and where they snack: 
50% 

– Snack to treat themselves

37% – Snack to enjoy a break

27% – Want to eat healthier when they snack

 

26% – Snack on-the-go

 
Who Are the Consumers That Are Buying? 
As we mentioned above, consumers across a wide variety of generations are snacking. These include Boomers, Millennials, Generation X and Generation Z. 
Boomers – Typically between the ages of 54 and 72, Baby Boomers have a spending power of $2.3 trillion. This generation prefers to eat a traditional three-square meal per day and will seek out snacks that are low fat, no fat, or reduced–sodium.  
Generation X – As Gen X grows older, this generation of 42-53-year old has a spending power of $125 billion. Like their Boomer counterparts, Gen X wants to have healthy ingredients but they also want to have confidence that the ingredients are healthy and not potentially harmful to their bodies.  
Millennials – The most talked about generation these days is, of course, the 23-41-year-old Millennial Generation. They have a spending power of $200 billion and typically purchase 33% of their meals away from home. What's different about Millennials is that roughly 30% of the meals that they purchase are from food services, with the highest percentage of their consumption in the afternoon. 
Generation Z – Last of all is Gen Z, this generation is growing fast and at the age of 8-22 they are quickly catching up to Millennials in terms of buying power. In 2020 they are projected to have a buying power of $44 billion. What's great about Gen Z is that they are not as concerned about where their food comes as other generations and they are also not afraid to try new things. 
2022 is shaping up to be another great year for the micro market and vending industry. If you are thinking about getting started in either, or growing your current business, this is definitely the year to achieve your goals!
PS: Find out more statistics and information concerning the vending industry with The National Automatic Merchandising Association. NAMA is the association representing the $31 billion US convenience services industry.
By Karen Scott, Publisher
---

Home | NEW PRODUCTS | Vending Newsletter sign up | Contact us | email press release
Also see: Beverages, Coffee, Cold Brew, Snacks, Foods, Brokers, Chips, Nuts, Energy Drinks, Energy bars, Fruit Snacks, Meat Snacks, Salty Snacks, Candy, Trail Mix, Gluten Free, Healthy Snacks, Pastries, Cookies, Crackers, Foods, Hispanic Snacks,
Also see: Product Brokers, Product Distributors, Micro Markets | Vending Companies USA
VENDING YELLOW PAGES DIRECTORIES:
Call us at 1-800-956-8363 or POST YOUR COMPANY, GET NEW BUSINESS!