Push Beverages Adds Strawberry Soda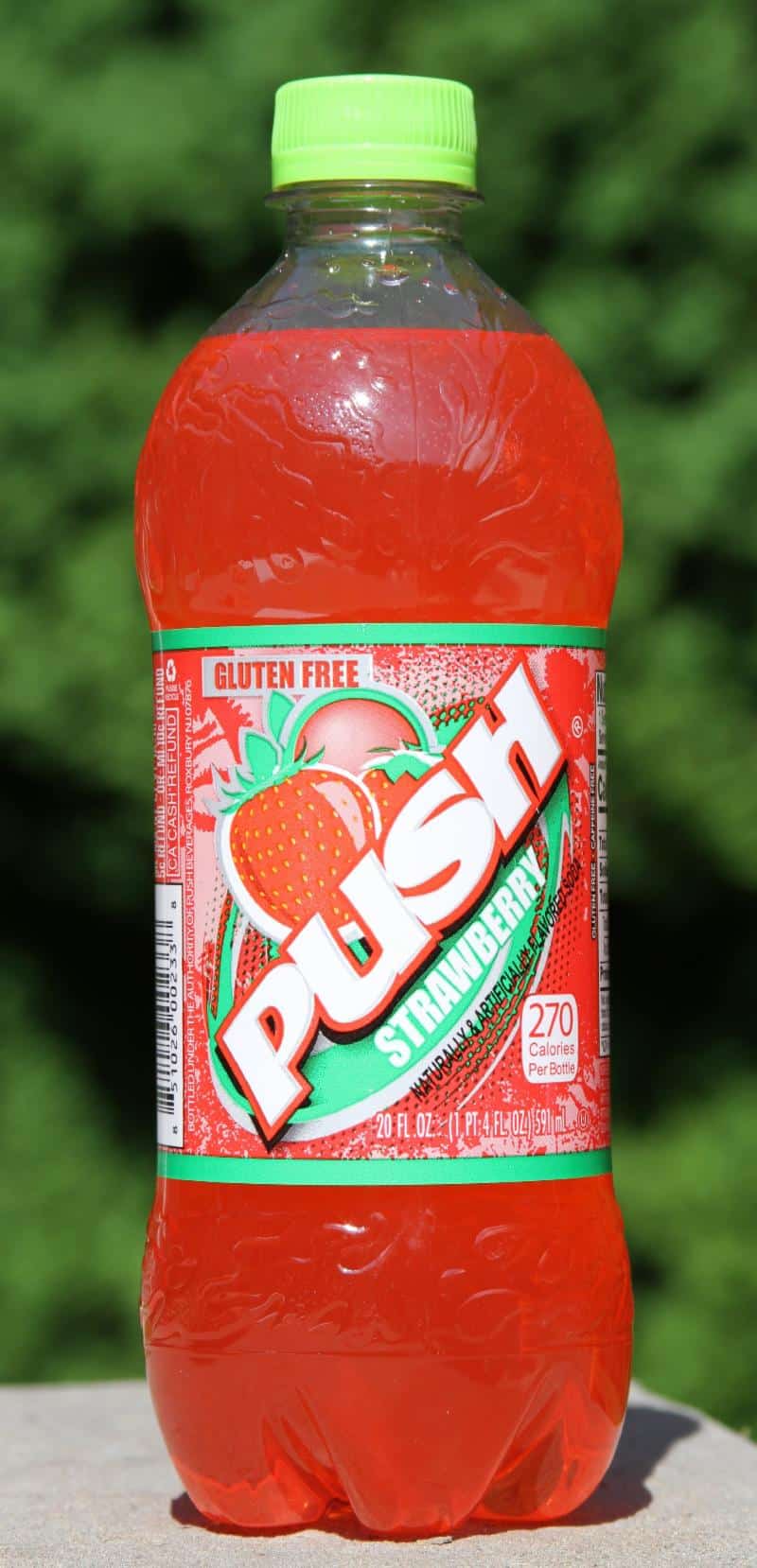 In response to customer requests, Push Beverages has added Push Strawberry Soda to its line of fruit flavored sodas following 27 formula revisions to achieve its targeted flavor profile, surpassing the company's previous record holder, Push Peach Soda. The new soda joins the company's fruit flavored sodas, including pineapple, peach, orange, grape and diet orange, as well its traditional cola, ginger ale and root beer beverages.
The Push Strawberry soda is naturally and artificially flavored, and is gluten-free and kosher. At 270 calories per 20-ounce bottle, the calorie count is significantly lower than most strawberry sodas on the market.
"We wanted our strawberry to be light and refreshing, not overly sweet and syrupy like the others on the market," said Laurel Whitney, CFO of Push Beverages. "The entire first batch has sold out already before samples have even gone out."
Push Beverages is a full-line beverage company with more than 30 carbonated and non-carbonated drinks available in 12-ounce, 20-ounce and 2-liter packages under the PUSH, PUSH-2-O, ARCTIC RAIN and TRIBE TEA brands. Push offers products to meet health requirements such as zero calorie, all natural, gluten-free and low sodium. Push Beverages is currently sold in 38 states and plans to expand westward in the near future.
More information can be found at www.pushbeverages.com.
855-787-4238, info@pushbeverages.com
---

| Home | NEW PRODUCTS | Vending Newsletter sign up | Questions? Contact us | email press release
Also see: Beverages | Snacks | Foods | Brokers | Chips, Nuts, Energy bars, Fruit Snacks, Meat Snacks, Salty Snacks, Candy, Trail Mix, Gluten Free, Healthy Snacks, Pastries, Cookies, Crackers, Foods, Hispanic Snacks,
Also see: Product Brokers, Product Distributors, Micro Markets | Vending Companies USA
VENDING YELLOW PAGES DIRECTORIES:
Call us at 1-800-956-8363 or POST YOUR COMPANY