LesserEvil's Oh My Ghee Organic Popcorn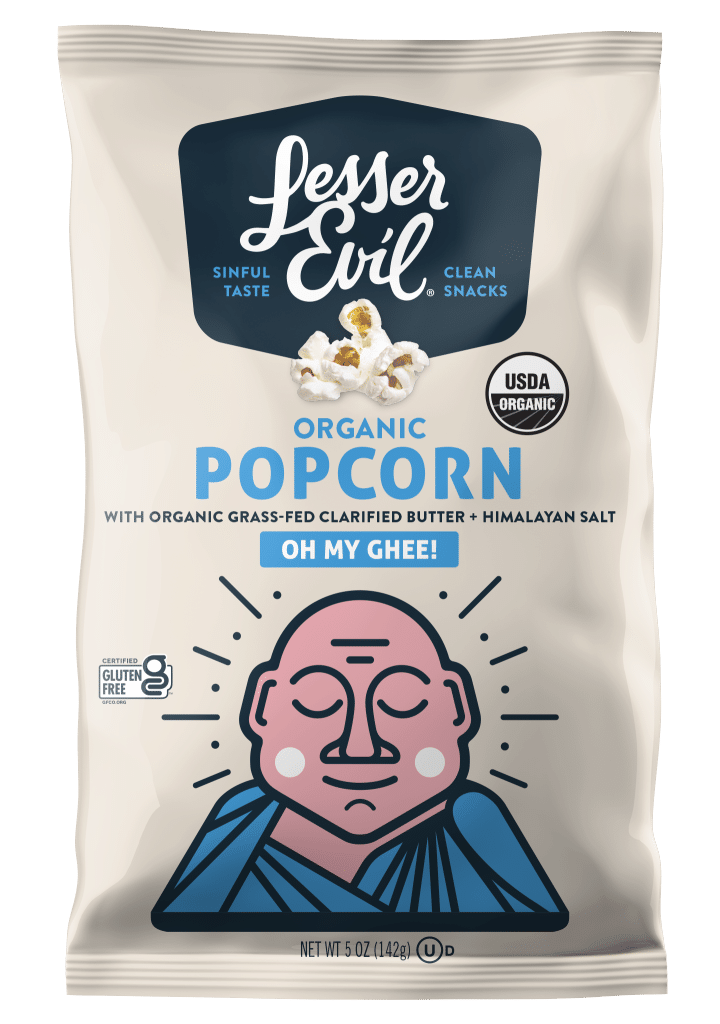 In 2020, popcorn continues to be the snack of choice for many people, but instead of popping it themselves, most consumers would rather buy popcorn that's already popped and ready to eat.  With LesserEvil's Oh My Ghee organic popcorn, popcorn fans can finally enjoy popcorn that tastes delicious that's also lower in calories and fat than other brands of popcorn on the market today.  Besides being organic, their popcorn is also non-GMO verified and contains healthy ingredients like Himalayan salt and ghee.  
No other questionable ingredients are added that you won't be able to pronounce or wonder what they are. 
Better For You Snacks  
As snacking has been on the rise in the United States in 2020, due to Covid-19, popcorn has been something that people have added to their lists of favorite snacks. 
Besides their ghee organic popcorn, the company also offers a variety of other snacks including puffs, cookies, and veggie sticks.  
Like their Oh My Ghee popcorn, LesserEvil's other snacks are also ideal for snack food fans because they know the needs of snack food fans and they've created snacks that are non-GMO, vegan, dairy–free, Kosher, and Gluten–Free. 
Everything else comes from the U.S. (popcorn etc.) and we try to source as locally as possible.
Commitment To Excellence 
Since launching in 2005, the company has maintained its commitment to producing popcorn and snack foods that their customers enjoy. 
Their Oh My Ghee popcorn is made with simple ingredients. It also has 60% less fat, more fiber than other popcorn brands and 26% fewer calories.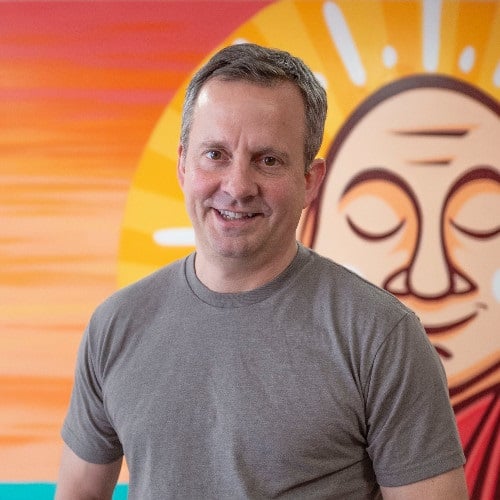 "At LesserEvil our sincerest goal is to become a trusted and healthy part of your family's daily life. We know we aren't the only food company vying for a trusted position in your home so let me tell you a little about us.  We have our own snack factory where we control every ingredient, recipe, and process. Every ingredient we use is the best one possible. All have purpose. Fewer is better than more. We're based in Danbury, CT (halfway between New York City and Hartford, CT) and have been producing snacks in our own factory for the past 7 years. We provide about 80 jobs in our small city in our organic, Non-GMO verified, SQF Level 2 certified, sparkling clean factory of innovation and goodness."  — Charles Coristine, President and CEO of LesserEvil Healthy Brands Co.
Organic cold-pressed, extra virgin coconut oil from the Philippines
Cold-pressed avocado oil from Mexico
Organic grass-fed ghee from New Zealand
Himalayan pink salt from the Himalayan Mountains
For more information about LesserEvil's Oh My Ghee organic popcorn, visit their website at www.lesserevil.com. 
---

 Home | NEW PRODUCTS | Vending Newsletter sign up | Contact us | SUBMIT PRESS RELEASE
Also see: Beverages, Coffee, Cold Brew, Snacks, Foods, Brokers, Chips, Nuts, Energy Drinks, Energy bars, Fruit Snacks, Meat Snacks, Salty Snacks, Candy, Trail Mix, Gluten Free, Healthy Snacks, Pastries, Cookies, Crackers, Foods, Hispanic Snacks,
Also see: Product Brokers, Product Distributors, Micro Markets | Vending Companies USA
VENDING YELLOW PAGES DIRECTORIES:
Call us at 1-800-956-8363 or POST YOUR COMPANY, GET NEW BUSINESS!