Fruit Flavored Organic Popcorn By LesserEvil Healthy Brands, LLC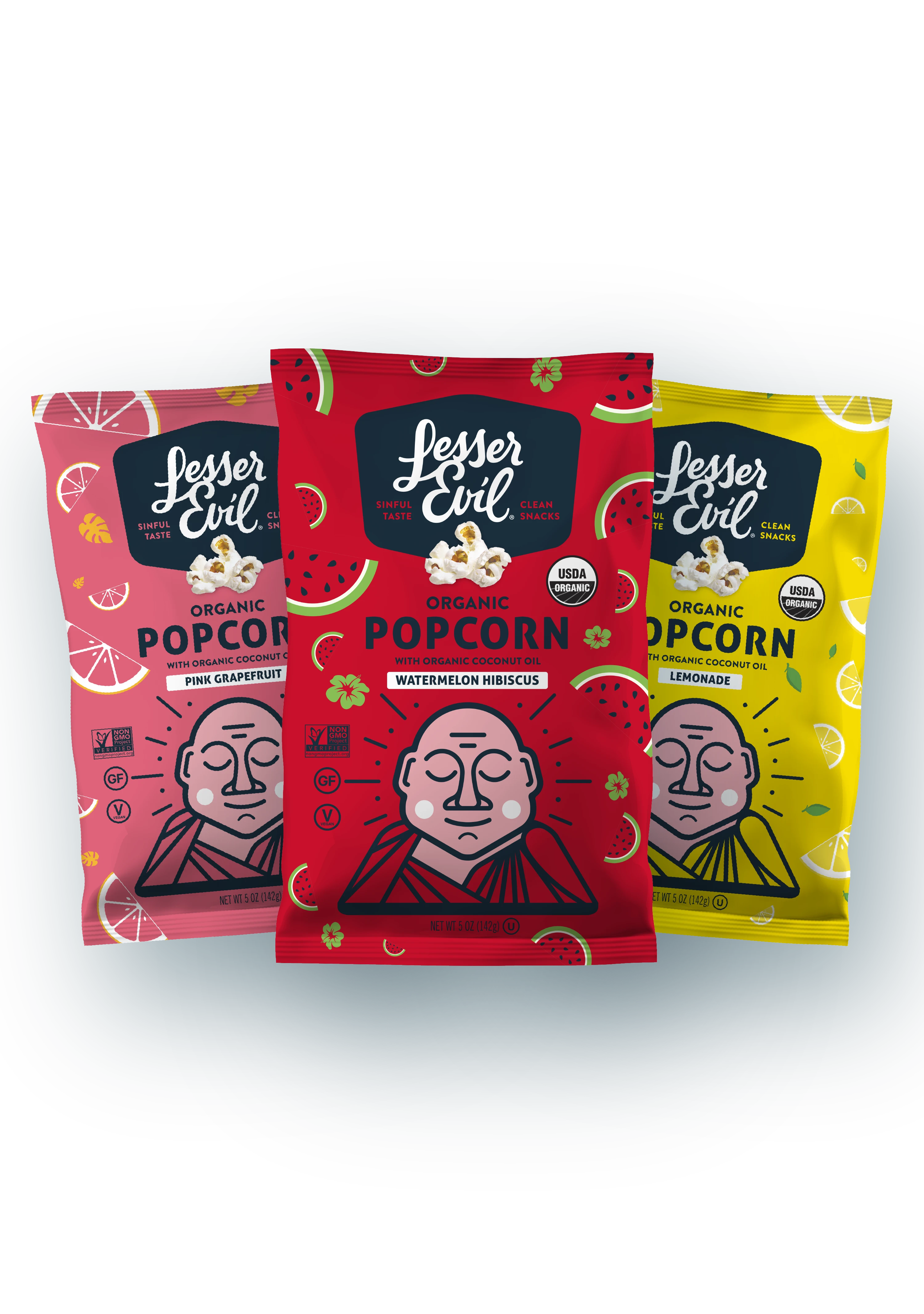 Are you searching for healthy snacks to offer to your micro–market or vending customers? LesserEvil Healthy Brands, LLC, has got you covered with their new organic fruit flavored popcorn. 
The company has been developing new popcorn flavors for years that match the wide variety of flavored waters that can be bought at local grocery stores.  
Some of the most popular fruit–flavored organic popcorn flavors that they produce include Lemonade, Watermelon Hibiscus, and Pink Grapefruit.  
Delicious Fruit Flavored Popcorn  
What's great about their healthy popcorn is that they are made with organic extra virgin olive oil and organic coconut oil. 
This popcorn is vegan, 100% organic, non-GMO, kosher, and gluten–free! It a fantastic treat that your customers are going to love because its also air–popped and doesn't contain any ingredients that are unhealthy or potentially bad for you. 
R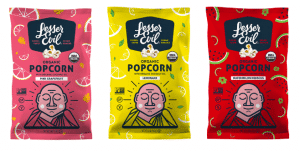 etailing for $3.99, for a five-ounce bag, this fruit–flavored organic popcorn is sure to sell quickly because when people learn about healthy food or snack that they will enjoy, they always tell their friends. 
Just In Time For Summer 
Summer is almost here, and with the weather already warming up, more people will want to have a light snack that also has an enjoyable flavor. The good news is that LesserEvil has the perfect solution with their fruit–flavored popcorn. 
Each bag of his popcorn is gluten–free, non-GMO, kosher, vegan, has delicious organic fruit seasonings, and clean ingredients so that you won't have to wonder about the quality of the popcorn that you're enjoying.  
Popcorn has been a traditional snack food that people have known and loved for generations, but as we move into the 2020's, it's time for a new take on this classic fan favorite. Thankfully, LesserEvil Healthy Brands, LLC, has accomplished the goal of "reinventing" popcorn for the 21st century by creating new flavors that are sure to appeal to more than just the traditional popcorn fan. 
About LesserEvil Healthy Brands, LLC 
Based in Danbury, Connecticut, the company has become known for developing innovative snacks that are "better for you," including grain-free organic puffs, grain-free egg white curls, and of course, organic popcorn. 
Besides producing high quality snack foods with ingredients that you can pronounce, LesserEvil also specializes in creating a great company that's based on sustainable business practices, which are also good for the planet and the snack food industry as a whole.  
You can find LesserEvil Healthy Brands, LLC fruit flavored popcorn at a store near you or online via their website at http://www.lesserevil.com.  
---

Home | NEW PRODUCTS | Vending Newsletter sign up | Contact us | email press release
Also see: Beverages, Coffee, Cold Brew, Snacks, Foods, Brokers, Chips, Nuts, Energy Drinks, Energy bars, Fruit Snacks, Meat Snacks, Salty Snacks, Candy, Trail Mix, Gluten Free, Healthy Snacks, Pastries, Cookies, Crackers, Foods, Hispanic Snacks,
Also see: Product Brokers, Product Distributors, Micro Markets | Vending Companies USA
VENDING YELLOW PAGES DIRECTORIES:
Call us at 1-800-956-8363 or POST YOUR COMPANY, GET NEW BUSINESS!