Discover Fast Bar, A Keto-Friendly Snack Bar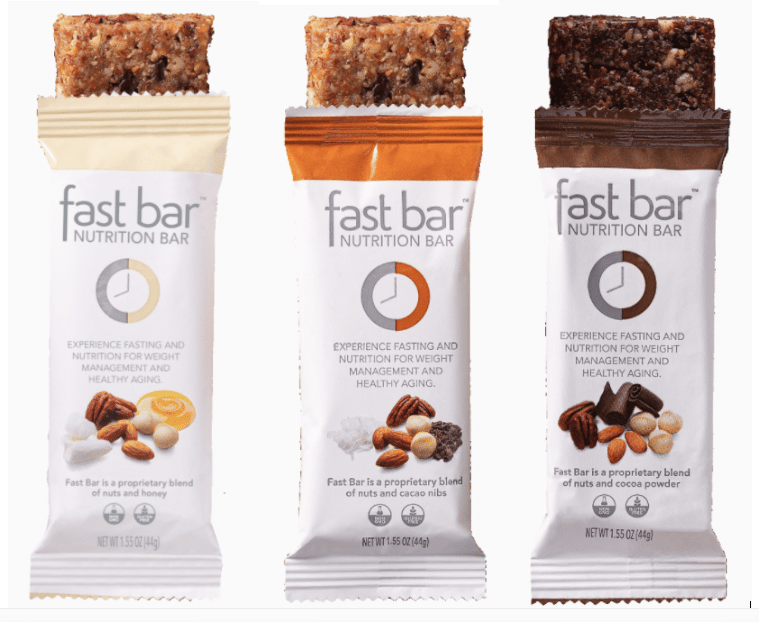 What is Fast Bar? It is a premium nut bar that can be enjoyed by people who are on a Keto Diet, because this bar offers a macronutrient mix which has the right amount of fats and carbs that won't ruin a diet. 
Have your vending or micro-market customers asked you if you have any 'keto-friendly' products? You may want to consider offering Fast Bar selections. 
Thanks to Fast Bar, anyone who consumes it can have confidence that their body will stay in a state of Ketosis. This means that they will be able to stay on the right path to accomplish their weight loss and health goals without having to wonder if they've spoiled their diets.
Non-GMO and Gluten-Free 
What's even better about Fast Bar is that besides offering whole food ingredients, Fast Bar is also Gluten-Free and Non-GMO. 
Besides being the right snack bar for people who are on Ketogenic diets, fast bars are also ideal because they help people who consume them keep their bodies balanced and curb hunger between meals. 
Many of today's energy bars are not balanced because they contain too many sugars or carbs. Fast Bar is an ideal dietary snack bar because it contains minimal carbs and has the right amount of dietary fats that will eliminate ketosis from the body of the person that consumes a fast them. 
Perfect For Everyday Health  
Fast bars offer an excellent solution for weight management and fasting because these bars were created by a scientist at the University of Southern California, who researched and formulated the proprietary blends that are used in them today.  
There are a wide variety of Fast Bars to choose from including; Fast Bar Nuts with Cacao Chips, Fast Bar Nuts & Honey, and Fast Bar Nuts & Dark Coca. 
For more information about Fast Bar, visit their website today at https://fastbar.com, or Call 877-230-7126.
---

Home | NEW PRODUCTS | Vending Newsletter sign up | Contact us | SUBMIT PRESS RELEASE
Also see: Beverages, Coffee, Cold Brew, Snacks, Foods, Brokers, Chips, Nuts, Energy Drinks, Energy bars, Fruit Snacks, Meat Snacks, Salty Snacks, Candy, Trail Mix, Gluten Free, Healthy Snacks, Pastries, Cookies, Crackers, Foods, Hispanic Snacks,
Also see: Product Brokers, Product Distributors, Micro Markets | Vending Companies USA
VENDING YELLOW PAGES DIRECTORIES:
Call us at 1-800-956-8363 or POST YOUR COMPANY, GET NEW BUSINESS!