Navitas Organics Targets Vending And Micro Market For Its Rapidly Expanding Superfoods

As consumers of all ages become more health conscious, superfoods are gaining popularity, and are finding a place in the employee break room.
Research from Navitas Organics, a Novato, Calif.-based provider of these nutritionally dense foods that are often associated with medicinal benefits, found that 68 percent of superfood users snack on superfoods, 67 percent consume smoothies, and 54 percent add them to other snacks. The percentages are slightly higher for superfood consumers who happen to be Navitas Organics customers.
"Breakroom is one of the places we are really focusing on," said Patrick Reynolds, the company's director of sales for away-from-home sales. "We think that in many parts of the country, our products are aligned very nicely with what is desired or being demanded in the break rooms. We really don't want to limit things that are in retail to retail only." The company's away-from-home division, which includes vending and micro markets, has been growing as fast as the retail division.
Founded in 2003, Navitas Organics has been growing in double digits for the past several years, Reynolds said, and the pace has not slackened. All of the company's 60-plus products are certified organic.
The company's 3.5-ounce Power Snacks are especially suited to the vending and micro market channel, Reynolds said, along with the 4-ounce nuts. Particularly the superfood nuts: sunflower with added coconut, an almond with cacao and hemp, a cashew with maca and maple, 4-ounce berries and a single-serve blend smoothie mix. Products also include cacao powder, goji berries, almonds, maca powder, chia, acai and mulberries.
Navitas Organics came to prominence in the superfoods market by importing maca and cacao, Reynolds said. Maca is a relative of the radish that contains amino acids with an odor similar to butterscotch that grows in the Andes mountains. The root is used for medicinal purposes, according to the medical website, WebMD.
Superfoods allow the body to take nutrients in a whole food form, Reynolds said, as opposed to isolating different properties and taking the nutrient as a supplement.
"We were one of the first companies to bring maca to the U.S.," Reynolds said. "Our founder, Z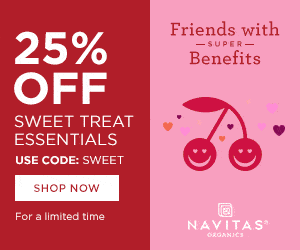 ach Adelman, loved to travel and discovered maca in the Andes. It's a superfood that does a lot of things, but it really helps people have sustained energy and it helps your body balance its hormones. You can respond to stress as optimally as possible. We now include those superfoods into different snacks."
"People are searching for one more plant-based protein, whether they're vegan, vegetarian, or they see it as a more sustainable approach to their diet. In addition, people are seeking out better-for-you products all the time."
The company's first refreshment services customer is Oh My Green, a nationwide company that focuses on wellness products.
United Natural Foods Inc., the company's national distributor, serves the away-from-home market along with retail, Reynolds said. The company uses California co-packers to produce the products.
The company's retail broker, Presence Marketing, represents the away-from-home segment.
Navitas Organics exhibited at the Atlantic Coast Expo in Myrtle Beach, S.C. and will exhibit at this year's National Automatic Merchandising Show in Las Vegas, the Natural Products Expo West Show, the National Association of Convenience Store Show, Coffee Fest in New York City and Coffee Fest in Los Angeles.
For more information visit https://navitasorganics.com
By Jeff Adair, Editor
---

Home | NEW PRODUCTS | Vending Newsletter sign up | Contact us | email press release
Also see: Beverages | Snacks | Foods | Brokers | Chips, Nuts, Energy bars, Fruit Snacks, Meat Snacks, Salty Snacks, Candy, Trail Mix, Gluten Free, Healthy Snacks, Pastries, Cookies, Crackers, Foods, Hispanic Snacks,
Also see: Product Brokers, Product Distributors, Micro Markets | Vending Companies USA
VENDING YELLOW PAGES DIRECTORIES:
Call us at 1-800-956-8363 or POST YOUR COMPANY