INTRODUCING!  GOURMET, NATURAL CHOCOLATE CHIP COOKIE, 2oz. SNACK PACKS! 
LOS ANGELES, California, September 4, 2020 — Bart & Judy's Bakery, Los Angeles, introduces the first ever, gourmet, natural, Chocolate Chip Cookie, snack packs! 
All-natural and produced with Darigold® butter, eggs, Madagascar vanilla and #1 ranked, Barry Callebaut® Belgian Chocolate, Bart & Judy's gourmet chocolate chip cookies fill the gap that no other cookie has been able to fill. 
Owner, Bart Greenhut states: "Consumers are seeking healthier, higher-quality, alternatives but, until now the cost has been prohibitive for most people. We overcame the cost barrier by applying the economy of scale! Every cookie is baked in our own facility dedicated 100% to baking only the highest-quality, home-style natural, chocolate chip cookies!  
Greenhut continues: "The French have the croissant, Italy tiramisu but, there's nothing so American as the chocolate chip cookie.  We believe every American deserves the best. We bake the highest quality cookies to celebrate America." 
Bart & Judy's gourmet chocolate chip cookies offer a higher-quality, more delicious alternative for consumers and higher margins for vending operators.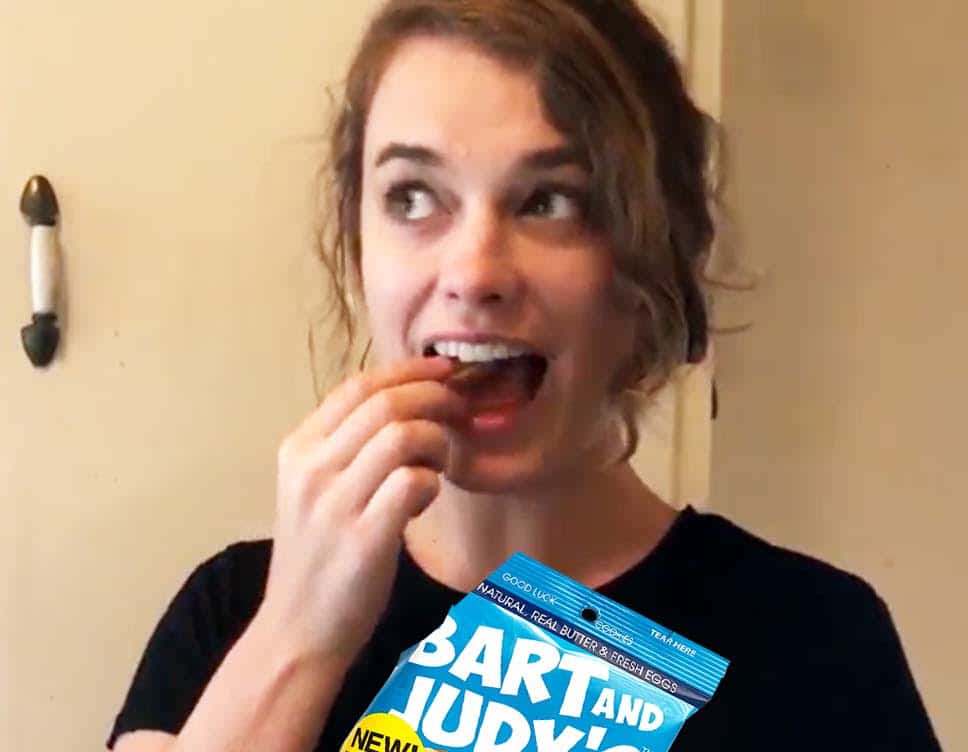 Bart & Judy's Gourmet, Natural Chocolate Chip Cookies are available in 2oz. and 3oz. snack-packs. They are produced with Fair-Trade Belgian Chocolate, natural ingredients, no preservatives, nothing synthesized and nothing artificial. 
Bart & Judy's ships fresh with a 12 month shelf-life. 
Samples are available contact Bart E. Greenhut (bart@bartsbakery.com) 
About Bart & Judy's  

Bart and Judy cookies are available in over 500 grocery stores in S. CA. They operate their own facility where they bake over 1mil delicious morsels weekly, featuring real–food and lots of love.
Contact:  Bart Greenhut, Bart@bartsbakery.com  (800) 873-5957, visit https://www.americascookie.com/b2b/
---

Home | Vending Newsletter sign up | Contact us | SUBMIT PRESS RELEASE
Also see: Beverages, Coffee, Cold Brew, Snacks, Foods, Brokers, Chips, Nuts, Energy Drinks, Energy bars, Fruit Snacks, Meat Snacks, Salty Snacks, Candy, Trail Mix, Gluten Free, Healthy Snacks, Pastries, Cookies, Crackers, Foods, Hispanic Snacks,
Also see: Product Brokers, Product Distributors, Micro Markets | Vending Companies USA
VENDING YELLOW PAGES DIRECTORIES:
Call us at 1-800-956-8363 or POST YOUR COMPANY, GET NEW BUSINESS!