New Age Beverages Corp. Introduces Marley Cold Brew Coffee With Authentic Jamaican Coffee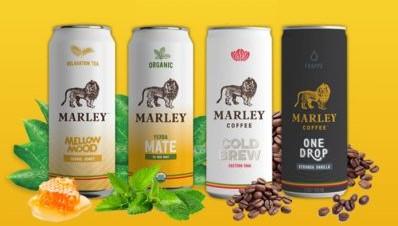 New Age Beverages Corp. has announced the rollout of its Marley Cold Brew Coffee to retail and distribution partners in the East, Southwest and Midwest parts of the country including distribution with a national convenience chain. Marley Cold Brew is the latest addition to a completely re-engineered Marley portfolio.
Marley Cold Brew, made with authentic Jamaican Coffee, has a consumer preferred taste compared to other more acidic and bitter cold brews, and has 50 percent fewer calories than other cold brews.
"The rollout of Marley Cold Brew is a huge benchmark in what has become a complete transformation of the Marley brand since its acquisition last year," said Jay Barrow, chief brand officer at New Age.
"The brand is now completely rebuilt with an identity and iconography that resonates with the more than 70 million loyal Marley Facebook followers. The talent and capabilities behind the Marley brand are extensive, and this is only the beginning of what will become a very impactful brand-building campaign."
From 2015 to 2017, RTD Cold Brew Coffee grew 460 percent, representing a significant opportunity for the Marley brand, given its relevance and equity already established in the coffee space, the company noted in a press release. Similar to other brands in the New Age portfolio, Marley Cold Brew Coffee is a healthy alternative to other cold brew brands.
Marley Cold Brew has 50 percent lower sugar than many other cold brews and the lowest total calories of any major cold brew. Brewed with authentic Jamaican Coffee, the Marley Cold Brew blend has a preferred flavor profile with low acidity and no bitterness.
Created with an industry-leading 18-month shelf life and requiring no refrigeration, Marley Cold Brew is developing a strong presence in ambient beverage sections, in dedicated off-the-shelf elegant wood displays, as well as in refrigerated sets.
For more information visit: https://newagebev.com/marley/, (616) 384-3334.
---
Also see: Beverages | Snacks | Foods | Brokers | Chips, Nuts, Energy bars, Fruit Snacks, Meat Snacks, Salty Snacks, Candy, Trail Mix, Gluten Free, Healthy Snacks, Pastries, Cookies, Crackers, Foods, Hispanic Snacks,
Also see: Product Brokers, Product Distributors, Micro Markets | Vending Companies USA
VENDING YELLOW PAGES DIRECTORIES:
Call us at 1-800-956-8363 or POST YOUR COMPANY