GLK Foods Introduces Hoppin' Jalapenos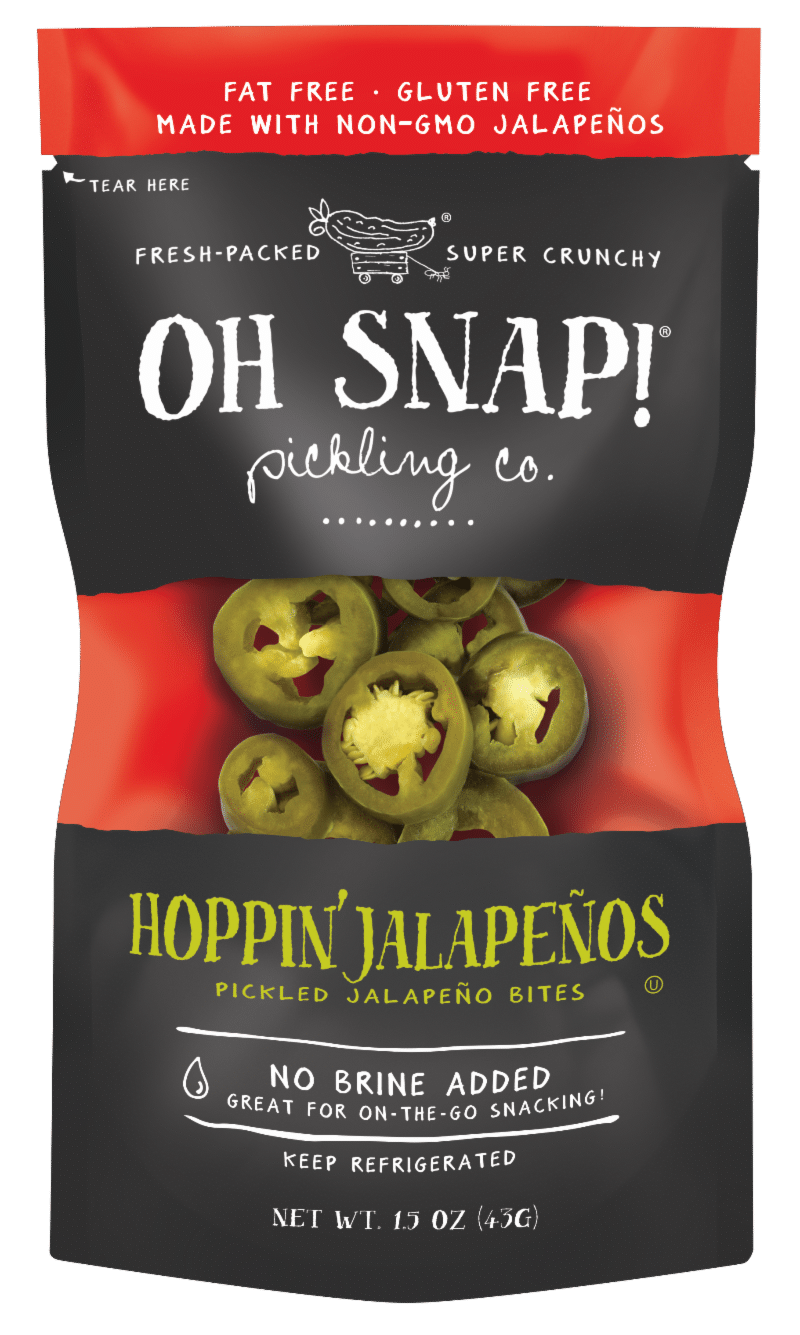 GLK Foods recently introduced its Hoppin' Jalapenos pickled jalapeno bites to its line of OH SNAP! pickles and veggies snaps, which offer healthy, portable snacking options. Hoppin' Jalapenos come in 1.5-ounce bags.
The snacks come individually packaged and are freshly packed to ensure freshness. The snacks have no brine added, and are gluten-free, fat-free and made with non-GMO vegetables. The snacks have a 4-month shelf life and require refrigeration.
Other snacks in the OH SNAP! Line include Dilly Bites, Gone Dilly, Hottie Bites, Hottie, Carrot Cuties, Cool Beans and Pretty Peas.
The snacks are available to the vending and micro market trade along with other retail channels.
For more information visit https://www.glkfoods.com/
---

Home | Vending Newsletter sign up | Contact us |
Also see: Beverages | Snacks | Foods | Brokers | Chips, Nuts, Energy bars, Fruit Snacks, Meat Snacks, Salty Snacks, Candy, Trail Mix, Gluten Free, Healthy Snacks, Pastries, Cookies, Crackers, Foods, Hispanic Snacks,
Also see: Product Brokers, Product Distributors, Micro Markets | Vending Companies USA
VENDING YELLOW PAGES DIRECTORIES:
Call us at 1-800-956-8363 or POST YOUR COMPANY