Consider Vending?
Information you need to know about the Vending Machine Business…
Consider this: Vending Machines can operate anywhere, at any time, and VEND most anything!
24/7 (24 hours, seven days a week) DREAM BIG!


Consider this… EACH DAY MILLIONS of coins are poured through coin operated VENDING MACHINES.
Vending is a recession proof business! Vending covers a wide spectrum of business opportunities.
***Also See: Frequently Asked Questions FAQ's about Vending!



Including; candy, gumball, atms, food, snacks, soda, coffee, healthy vending, juices, water, music, games, arcades and much more!  Each type of vending has it's own fantastic business advantages. Automatic Vending Merchandising is one of today's fastest growing industries. Fast, Easy and Economical. Also see: Vending Statistics, Vending Ebooks for more information.
Find the best location with great people traffic, place a vending machine that vends products that they want. click for Locator Companies!
Did you know that – every day 7 out of 10 people will place coins or dollars in Automatic Vending Business Machines?
The amount of money made could range from twenty five cents to twenty dollars "per vend" depending on the types of vending machines you own and operate!
This fantastic potential for your new vending business is right at your fingertips, read on…

INTRODUCTION: The Vending Business has a wide variety of opportunities to fit your needs.
You can start your new vending business Part-Time or Full Time. Vending Connection has developed an informational website updated daily for your resources. Along with a step-by-step guide, that will help guide and inspire you to take the time to learn what you can do to develop and build your new business. "

The Vending Start-Up Kit" has been designed to educate you before starting your new business! Also, to help eliminate the reported number of vending scams, our goal is to be "The Welcome Wagon" into the world of vending, also serve as a refresher course for the existing vendor. In an ever changing economy and job market, people are beginning to realize that knowledge is power. You may be stuck in a dead-end job and the catch word on your supervisor's lips is downsizing. There's no need to quit your present job while you learn about vending, plan to advance and start your own business. You have a choice. With vending, we are offering a step-by-step check list and "how to" reference guide to help you, in your learning venture.
ABOUT OUR COMPANY – The Internet is a vast array of knowledge… we are continuing to compile information to simplify your vending search by updating our website frequently, to serve your vending needs.
Go back to home page or,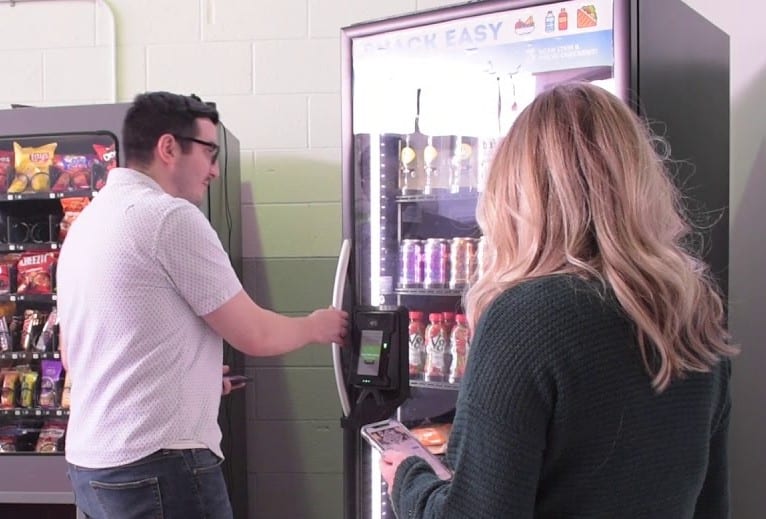 See Vending Start Up Ebooks  for more information about vending machine type businesses.
Also, see How to Sell a vending machine business!!
Call 1-800-956-8363 anytime with any questions, we would be happy to help you.
---

Home | NEW PRODUCTS | Vending Newsletter sign up | Contact us | email press release
Also see: Beverages, Coffee, Cold Brew, Snacks, Foods, Brokers, Chips, Nuts, Energy Drinks, Energy bars, Fruit Snacks, Meat Snacks, Salty Snacks, Candy, Trail Mix, Gluten Free, Healthy Snacks, Pastries, Cookies, Crackers, Foods, Hispanic Snacks,
Also see: Product Brokers, Product Distributors, Micro Markets | Vending Companies USA
VENDING YELLOW PAGES DIRECTORIES:
Call us at 1-800-956-8363 or POST YOUR COMPANY, GET NEW BUSINESS!
---