Statistics for Vending Business Industry, Sources for Vending Statistics
Vending Industry Statistics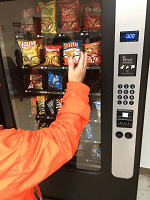 FACT: The United States has the most vending machines in the world. Japan has the greatest density. At the end of 2020, there were more than 6.9 million vending machines in the United States—the greatest number of any country in the world.
Below you will find a variety of Companies that supply Vending Industry Statistics, which may include Snack, Drink, Soda, Foods, Office Coffee Service, Healthy Vending, Micro Markets and much more!
Also see: Associations, Trade Shows/Events, News, Technology News, Micro Markets, Vending Start Up Ekit,
---
Gothenburg, Sweden – March 18, 2020: Berg Insight, the leading IoT market research provider, today released a new market report covering the connected vending machine market. The global installed base of connected vending machines reached an estimated 4.2 million units in 2019.
More consumers than ever before, across every generation, are utilizing vending machines and micro markets for their snacks, candy, confections, and meal needs, according to recent statistics from Mondelēz International, Inc. If you own a vending machine route or micro market…
Automatic Merchandiser's Vending Market Watch 2017 State Of The Industry Report.
NAMA 2016 MID-YEAR REPORT – Highlights include Executive Forum, a New Brand and Second Annual Fly-In
(CHICAGO) August 26, 2016 –– Today, NAMA released its 2016 Mid-Year Report highlighting the association's key accomplishments during the first half of the year. Distributed directly to all members, the report is also available on NAMA's website, www.nam

anow.org.
"2016 marks the emergence of a different NAMA – NAMA Now – the culmination of several years of strategic groundwork focused on growing the association's influence and authority in the industry and beyond," said NAMA President and CEO, Carla Balakgie.
"Achievements in the first half of the year include the launch of the Executive Forum; the unveiling of the fresh, new NAMA brand at the OneShow, as well as a successful execution of the industry's second Fly-In in Washington, DC, featuring more than 275 participants. With this level of active member engagement, NAMA is on track to accomplish key strategic objectives through the second half of 2016," she concluded.
Click here to review the Mid-Year Report in its entirety: http://bit.ly/2bEFzYL
---

Vending Times – offers an updated Census of the Vending industry. Vending Times' annual Census of the Industry is a recognized source for marketing data used by the merchandise vending and coin-operated amusement industries, and referenced by the financial community and government outside it. The Vending Times study is referred to continually by decision-makers to analyze sales trends and gauge industry performance.  Visit website at: www.vendingtimes.com.
---

VendingMarketWatch.com – Visit Automatic Merchandiser Online Website for Up-to-Date Vending   Business industry reports –
---
ARCADE INDUSTRY STATISICS:  For statistics about the arcade/FEC industry, we advise you to contact the International Assn. for the Leisure & Entertainment Industry (IALEI). They constantly poll their membership and also publish annual surveys. Their executive director, Carole Sjolander, may be reached at this email address: info@iafec.org or by mail or phone at: International Assn. for the Leisure & Entertainment Industry, c/o Executive Director Carole Sjolander, New Hampshire Office, 33 Henniker St., Hillsboro, NH 03244. Combination phone/fax: 603/464-6498. Fax only: 603-464-6497. Their website is http://www.iafec.org.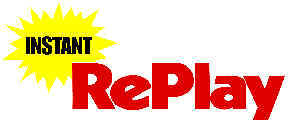 RePlay Magazine also has its Ultimate FEC Checklist on-line…this useful feature article, which appeared in our September 1997 issue, is a compilation of great ideas pulled from dozens of essays, opinion columns and interviews with and by industry experts on the subjects of FEC and LBE planning, management and philosophy from our 1994, 1995 & 1996 issues.
---


Play Meter Magazine's State of the Industry Report- Click here

These statistics appear in our January 2007 issue. Please contact Renee if you would like a hard copy of this informative report or past reports. Phone: 504-488-7003, Fax: 504-488-7083, email: subs@playmeter.net, website www.playmeter.com
---
KiosksMarketplace.com – Kiosks / Self-Service Trends & Statistics
---
VENDING YELLOW PAGES DIRECTORIES
Also see: Associations, Vending Magazines, More Resources, Trade Shows, News,
Vending Technology News, Classified Ads, Routes for Sale, VendLoco Lists, Home,
VendingConnection.com is the #1 most viewed B2B Vending News & Resource Directory on the Internet.
Call us at 1-800-952-8363, Local 913-952-9230
Vendingconnection.com, Email us.