Jamaica Vending Machines for sale, Jamaican vending machine companies suppliers
JAMAICA VENDING MACHINES COMPANIES! These Jamaican Vending Machines Suppliers, which may include; Candy, Gumball, Snack, Soda, Drinks, Food, Deli vending machines and repair services & more! Please contact the carribean vending suppliers direct for more information about their vending products, vending machines and services.
Also see: Vending USA, Vending International, Cuba, Virgin Islands, Puerto Rico, Haiti, Dominican Republic,
POST YOUR COMPANY-Get New Business!
Company/ Website
JAMACIA Vending Machine Companies
Photos
Contact info
Caribbean Vending Ltd.
Vending machine sales and vending machine services- Soda-Snack-Drinks-Food-Coffee breakroom services, Caribbean areas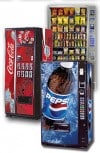 Centro Norte Vending Machines sales and service, Please contact Carlos Olivero.
Phone: 809-566-0579
Fax: 809-541-4542
Jamaica Vending
Place your Jamaican Vending company here!
IVM, Inc. began in 1991 as a company dedicated to maximizing their clients' income and handling their distribution through high level technology. Throughout the years, IVM has grown and succeeded by staying true to that original goal. IVM now handles all supply vending responsibilities for our customers throughout the United States and internationally.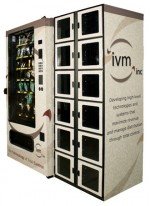 SALES: 800-676-8432
USA: 317-899-6787
Also see: Associations, Distributors, Manufacturers, Wholesale Snacks, Vending International, Locators, Suppliers Directory, Coffee Service Directory, Classified Ads, Routes for sale, Trade Shows, News, Technology, Micro Markets, Home
POST YOUR COMPANY-Get New Business!