Vending Machine Manufacturers, Custom Vending Equipment Manufacturers, Vending Manufactures USA & Worldwide

Below you will find WHOLESALE VENDING MACHINE MANUFACTURERS listed alphabetically – please contact them direct for more information about their types of VENDING MACHINES they manufacture. Are you looking for custom vending machine manufacturers?
POST YOUR COMPANY-Get New Business!!
Also see: Vending Machine Distributors, Repair Services, Parts & Supplies, ATMs, Bulk Vending Machines, Gumball Machines,Coffee Brewers, Locators, Micro Markets, Kiosks, Healthy Machines, Machine Locators, Impulse Machines, Remanufacturers of Used Vending Machines,
POST YOUR COMPANY–>Get New Business!
Company /Website
Vending Machine Equipment Manufacturers
Photo/Logo
Contact Info
Alps Innovations Group: MagexUSA is an Innovative Automated Retail Company. We are the World's Leading providers of Custom Automated Retail Kiosks, Self-Service Kiosks, and Automated Retailing Software Systems. "Automated Retail will increase by 16.7% between 2014 and 2020! This segment of retail is expecting to be worth over $275 Billion according to Market Research."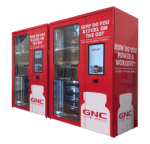 (AMS) Automated Merchandising Systems Inc. is a privately owned company founded in 1997 for the purposes of manufacturing dependable, state-of-the art vending machines.
Crane Merchandising Systems is the vending industry's leading manufacturer of automatic merchandising equipment. Crane Co. is a diversified manufacturer of engineered industrial products, a global enterprise with sales and operations spanning the Americas, Europe, Asia and the South Pacific. Headquartered in Stamford, Connecticut, Crane Co. employs over 9,000 people worldwide. For more information on Crane Co. please visit www.CraneCo.com or to view vending machines visit: www.Cranems.com.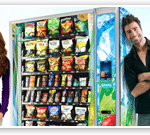 Dixie Narco-Crane – Vending Machine Manufacturers. The Leader in Cold Drink Vending! Contact us for Distributors in your area.
Factory Direct Vending from the original dream of founder F.A. Wittern. Since 1931 our company has produced over 2 million vending machines. We sell high quality Snack, Soda, Combo's, Food, Deli, Bottled Drink vending machines. New Vending Machines at Factory Direct Prices! Zero Down Financing! Call 1-800-454-2454 today!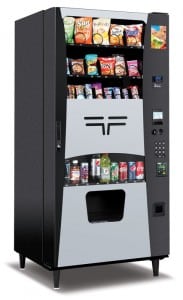 Luca Srl has been in the vending business since 1978. We specialize in manufacturing bulk capsule machines, kinetic machines, including bulk vending products. Based out of Italy.
Royal Vendors is the global leader in the design and manufacture of high-quality vending machines! We are proud of our world-class manufacturing site in West Virginia where we manufacture vending equipment.
Seaga Manufacturing, Inc. is a premier provider of top-quality vending machines, bulk vending machines, frozen and cold vending machines, change machines and cold merchandisers for a variety of industries, including vending, bottled water, ice cream, soda and juice.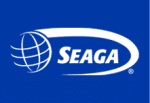 Slimline Designs – Wall mount, Floor Standing, and counter top vending and dispensing machines! FACTORY DIRECT pricing and Warranty with the Manufacturer! Wall Mount vending machines: 10 selections of 10 products for selections of 100 packages or upgrade to our 18 selections 675 packages which expands to carry a maximum of 5700 packages. All machines can be equipped with coin changers, bill validators, credit card readers, DEX, and Internet accounting communication. We ship world wide. Call Toll Free for pricing 1-866-580-3328!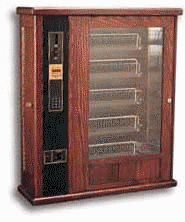 Technik Mfg., Inc. is a 25 year manufacturer of custom vending machines, custom kiosks and kiosk components.
Located in the heart of the U.S. Technik Mfg. has produced over 46,000 machines shipped to 49 different countries.
With the ability to reliably vend many products you must ask yourself, "What Solution Can Technik Provide For You?"