Kiosks for Sale, Self Service Kiosks Suppliers
Kiosks For Sale, Self Service Kiosks! All types of kiosk equipment suppliers. New and used Kiosks for sale, Kiosks Machine Manufacturers & Kiosks Distributors listed here. Please contact the kiosks suppliers directly for further information on pricing costs & parts, servicing.
Also see: Suppliers Directory, Phone Charger Kiosks,
POST YOUR COMPANY– Get New Business!
Company/ Website
Kiosks, Self Service Kiosk Equipment
Photo/Logo
Contact Info
At Advanced Kiosks, we do more than simply sell a kiosk. Our business is built on the philosophy of helping users solve problems using self service kiosk technology. Your success is our success and we stand behind our products and customers from the beginning of the process throughout the lifetime of your interactive kiosks. Get the tools you need to enhance your business, whether it is self service hardware or software, you have come to the right place! Visit https://advancedkiosks.com/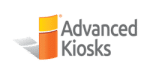 Alps Innovations Group: MagexUSA is an Innovative Automated Retail Kiosk Company. We are the World's Leading providers of Custom Automated Retail Kiosks, Self-Service Kiosks, and Automated Retailing Software Systems. "Automated Retail will increase by 16.7% between 2014 and 2020! This segment of retail is expecting to be worth over $275 Billion according to Market Research."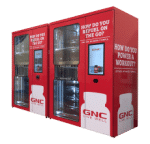 KT Technology
develops and design touch screen kiosk terminals for businesses seeking self-service solutions as part of their marketing strategy. Experienced technicians and designers provide complete turnkey solutions from concept to delivery on time and budget.
Olea Kiosks – Better kiosks through intelligent design. We are an industry leader in the kiosk design and manufacturing marketplace. After 3 generations of innovation and design, we remain a family-owned and operated company, with an unparalleled commitment to quality and service.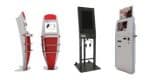 Phone: 800.927.8063
info@olea.com