Coffee Machines For Sale, Wholesale Coffee Brewers, Grinders, Espresso Machines, Coffee Brewing Equipment Suppliers


Below you will find COFFEE MACHINES FOR SALE! COFFEE BREWERS, Grinders, Espresso Machines- WHOLESALE COFFEE MACHINE Suppliers, including single cup, espresso machines & more! listed alphabetically by company name. Please contact the automatic coffee brewing machine suppliers direct for more information about their machines & products. OCS Coffee Brewers Manufacturers, Coffee Machine Distributors,
Also see: Coffee Supplies, Wholesale Paper Supplies, Wholesale Condiments, Coffee & Tea Wholesale,
OCS Office Coffee Service Companies USA,
POST YOUR COMPANY!-Get New Business!
Company / Website
Coffee Brewing Machines Description
Photo/Logo
Contact Info
Bean Doctor Ltd – Specializing in the repair of Commercial and Domestic coffee brewing machines. Coffee Machine Repair Specialist! Have you bought a machine off e-bay or inherited one with your business and have no idea how to get it repaired? Are you a machine supplier with no reliable service back up, or perhaps just need specialist knowledge to supplement your service team then Beandoctor could help, our company is based in United Kingdom.
Concession is your profession – your service is our obsession! Buy online: Concession Carts – Coffee Equipment & Supplies, Espresso Carts, Coffee brewers, Ice Cream Machines, Popcorn Machines, Snow Cone Machines, Restaurant Equipment, Bar Beverage supplies, Kitchen Appliances, Home Theatre and more! Visit our website at www.ConcessionObsession.com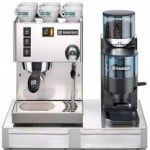 Holiday House Distributinghas been supplying the office coffee service business since 1981. We specialize in coffee machine parts as well as products for the coffee, vending and water industries. We are a wholesale only distributor for the OCS, vending and water industries.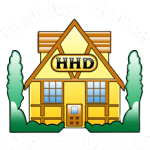 La Marzocco manufactures high quality coffee machines and espresso equipment, finely handcrafted in Florence by artisan professionals since 1927, when it was founded by the Bambi brothers Giuseppe and Bruno, whose distinct heritage still lingers today. 
La Marzocco is a trendsetter, more than 80 years of experience and passion has made the company earn recognition in the coffee industry as well as in the specialty coffee environment. 
 Rich in tradition, aware of its artisan values without losing site of a fast-forward edge, it delivers prime espresso coffee machines in over 80 countries worldwide.

VE Global Solutions – Combining the Best of all worlds – Office Coffee Never Tasted so Good! Koro Espresso and Koro Fresh Brew.