Why Technology Requires An Operational Vision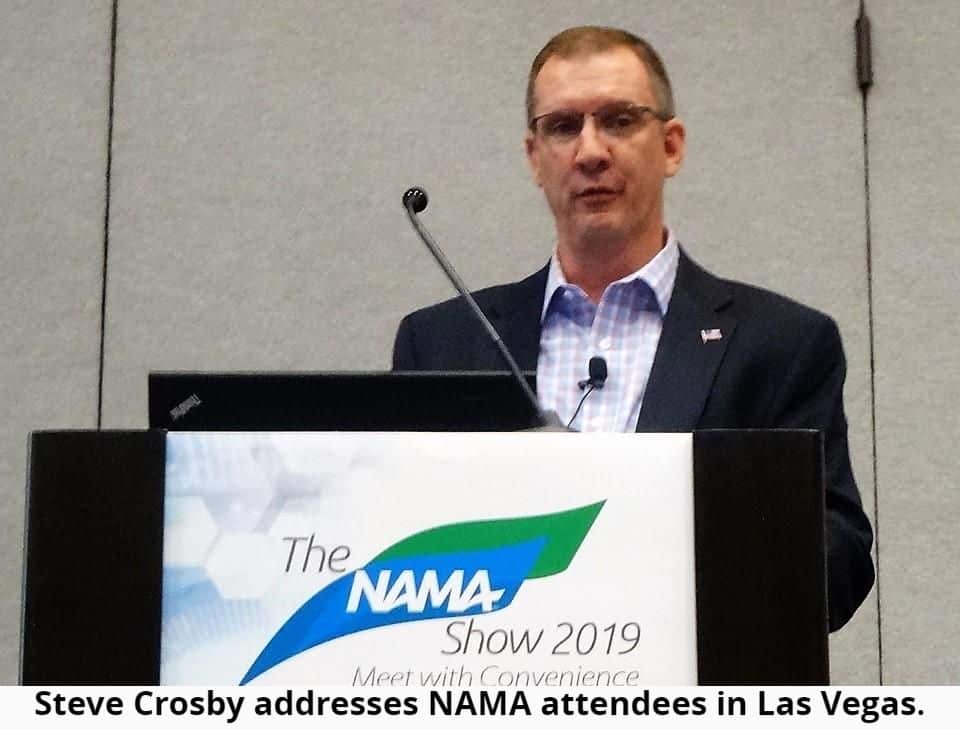 As a convenience service operation grows, so does the challenge of deciding what technology tools to invest in. As the business gets bigger, it usually has more resources to allocate to invest in future growth, but deciding what tools to use – be it software, payment processing, warehouse automation, remote machine monitoring, etc. – requires an operational vision.
Steve Crosby, director of fleet facilities and vending operations at Merriam, Kan.-based Company Kitchen, explained the importance of defining a company's operational vision during the National Automatic Merchandising Association show at the Las Vegas Convention Center. As a director for a large convenience services provider, Crosby offered a different perspective on investing in technology following a presentation by Larry Greenwall, who gave a smaller operator's perspective, which Vending Technology News reported last month.
Having an operational vision is a critical step, Crosby said, given the extensive technology tools that are now available to a convenience service business. Most technology tools require a significant investment and research, and an operational vision will help the company decide what tools to use.
"Technology is everywhere in your business," he said. This includes route management, machine and location sales forecasting, warehouse management, delivery vehicle tracking, commissary management and more.
One of the hardest decisions Company Kitchen faced was deciding what vending management software (VMS) to use. There are a number of VMS providers, and all of the systems have their own strengths and weaknesses, Crosby said.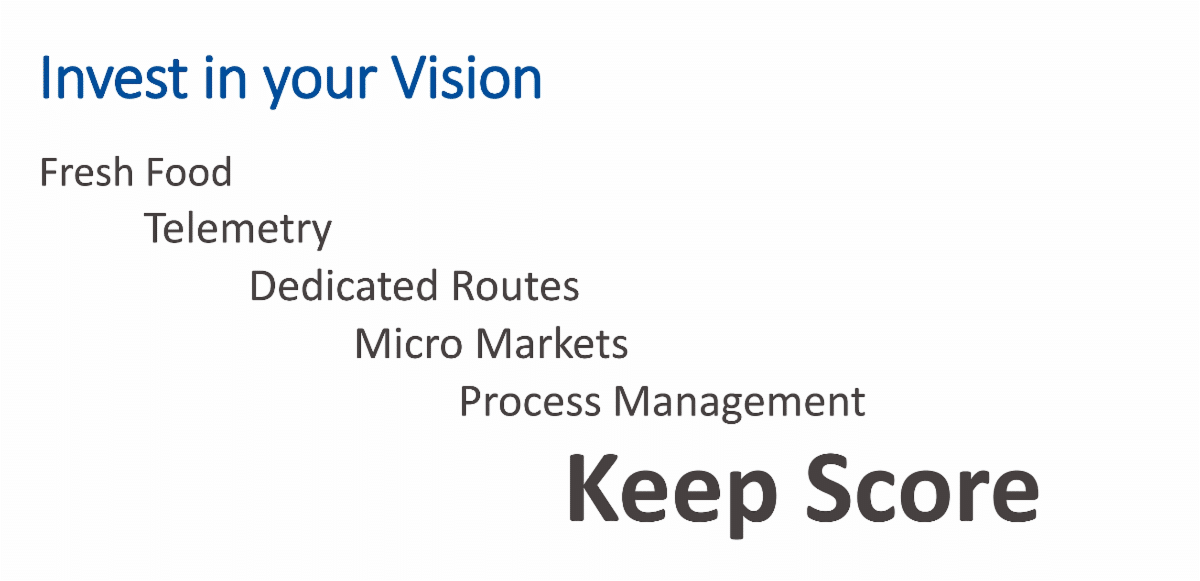 The VMS best suited to a particular company will largely depend on the company's existing operating processes. "If you don't have the right processes in place, you're not going to maximize your ROI (return on investment)," he said.
When Company Kitchen was investigating different VMS options, all the VMS vendors said the right processes needed to be in place for their system to deliver its maximum benefit. He said Company Kitchen spent four years deciding on a new VMS.
The same challenge holds true for introducing cashless payment systems and telemeters, he said.
The challenge also holds true for micro markets, Crosby said, although his own company took a novel approach to micro markets. Company Kitchen is unique in that it is both a micro market operator and a micro market manufacturer.
"When it comes to technology and micro markets, we are all in as a company," he said. Nearly three quarters (72 percent) of the company's distribution revenue is from its 1,600-plus micro markets.
One of the most important benefits technology offers is the ability to monitor operations in ways that allow the company to improve productivity, Crosby said. He said it is important to have reports to monitor all aspects of the business that can be controlled. Such aspects include route size, amount of product waste, amount of product shrink, amount of product returns per route, cost of goods sold, average machine collections, warehouse picks per hour, warehouse inventory turns and number of service calls per technician.
One of the most important technologies for Company Kitchen was prekitting its delivery routes, which allowed the company to combine 130 routes into 80 routes, Crosby said.
While pre-kitting routes is one of the most significant operational efficiencies for convenience service operators, Crosby said a company has to decide what products to pre-kit. Not all convenience services companies find it advantageous to pre-kit perishable food, for example.
Another important decision is whether to have static or dynamic delivery routes, he said. The choice will be different for a company serving a rural market versus a dense urban market where the stops are concentrated in a smaller area.
For more information visit https://companykitchen.com
By Jeff Adair, Editor
---

Vending Technology News | More News | Vending Newsletter sign up | Questions? Contact us | email press release
Also see: Software Companies | Technology Companies | Micro Markets | Cashless Vending | Distributors | Classified Ads | Routes for sale | Vending Companies USA | Home |
VENDING YELLOW PAGES DIRECTORIES:
Call us at 1-800-956-8363, POST YOUR COMPANY, GET NEW BUSINESS!