How To Choose A VMS; A Small Operator's Perspective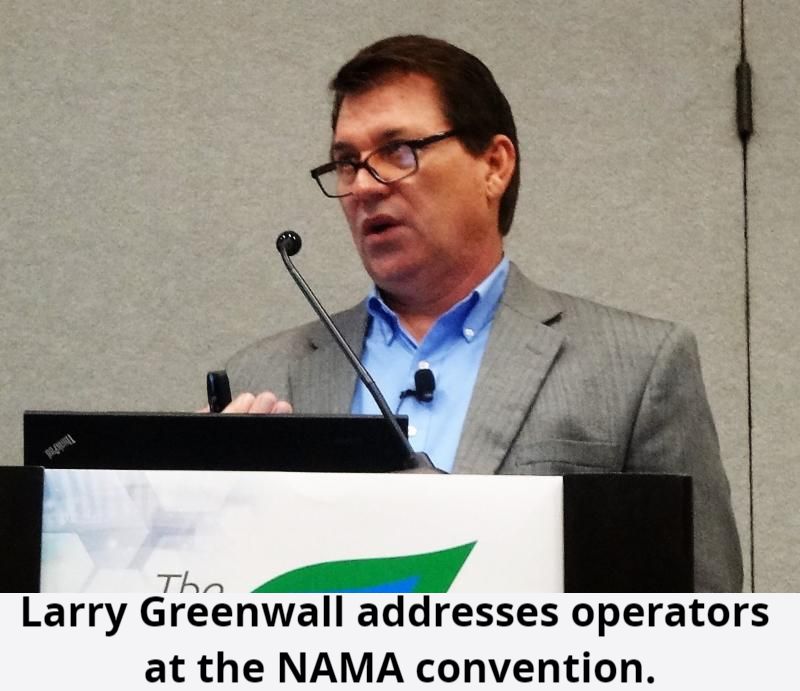 One of the most important investments a vending operator makes nowadays is vending management software (VMS), which allows the business to manage its machines, its sales, its warehouse, its product selection and its deliveries in a cost-efficient manner.
A VMS allows a vending operation to use more accurate data for making business decisions. It is also an important tool for utilizing other technology tools such as item level tracking, warehouse pre-kitting, dynamic route scheduling and other functions. Selecting the right VMS requires investing time to research different systems, having people on staff to assist in implementing the VMS and in utilizing it in the company's operations.
During the recent National Automatic Merchandising Association show at the Las Vegas Convention Center, Larry Greenwall, owner of Greenwall Vending based in Poplar Bluff, Mo., gave an overview of how his company decided on what VMS to use. Greenwall's presentation was particularly important because his company, which serves southeastern Missouri and northeastern Arkansas, is a four-route operation. Smaller operations typically face a bigger challenge investing in technology due to more limited budgets.
When the company selected its VMS eight years ago, Greenwall said he expected to invest $30,000 upfront. The system he ended up using, from VendSys, only required a $250 startup cost plus a monthly fee of $1 per machine.
When he came across the VendSys system, Greenwall considered it an economical choice since it is a hosted system. With a hosted system, the operation could access the data using an Internet connection and a laptop computer.
In addition to cost, another consideration for Greenwall was flexibility. He wanted a system that was capable of collecting data from and producing reports for all types of vending machines, coffee service operations, micro markets and warehouse operations.
Once the decision was made to use the VendSys VMS, the company faced the task of implementing it. One of the biggest tasks was entering the data into the system, including the routes, the accounts and the machines.
Entering the data was necessary to allow the route drivers to download DEX data from the machines using handheld computers, which improved route accountability, Greenwall said. Prior to using handheld computers and  downloading DEX data, the drivers were recording meter readers manually at the machine, which was more time consuming and produced less accurate data.
Machine level DEX data allows real-time inventory tracking at the machine level, allowing the company to know the right amount of product to restock the machine and eliminate the risk of being out of stock.
The company also introduced cashless payment readers and wireless telemetry, Greenwall said. The wireless telemetry allowed the company to collect more accurate item level data, which in turn allowed the company to begin pre-kitting routes in the warehouse. Route pre-kitting significantly improved the company's productivity, he said. Using data pulled from the VMS, the company is also able to recommend data-based changes in product assortment. But that wasn't all.
The VMS also made it easier for the company to expand into micro markets. When the company added its first micro markets, it was able to incorporate the micro market deliveries into its vending routes, Greenwall said. He now has 14 micro markets. The company is currently exploring switching from handheld computers to Bluetooth enabled smartphones.
For more information visit http://www.vendsys.com/, bill.lockett@vendsys.com, 512-263-9603.
By Jeff Adair, Editor
---

Vending Technology News | More News | Vending Newsletter sign up | Questions? Contact us | email press release
Also see: Software Companies | Technology Companies | Micro Markets | Cashless Vending | Distributors | Classified Ads | Routes for sale | Vending Companies USA | Home |
VENDING YELLOW PAGES DIRECTORIES:
Call us at 1-800-956-8363, POST YOUR COMPANY, GET NEW BUSINESS!