Embed Announces Vista Cinema Integration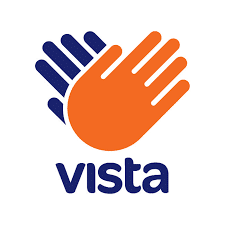 Dallas, TX, April 2018 – Embed, worldwide supplier of point of sale and revenue management systems for out-of-home entertainment, announces that its debt card system now integrates with the Vista Cinema software suite from Vista Entertainment Solutions. Vista is the world's leading provider of software serving the film industry, with a portfolio of over 35,000 screens worldwide.
The Embed-Vista interface provides new sales opportunities for venues by offering unique "Play and Watch" packages to guests as well as standard card purchase, recharges and guest service from any enabled Vista POS workstation. Embed's Strategic Account Manager, John Keys adds, "We are thrilled to be offering this new service in response to continued growth of amusement games in the Cinema Industry. It adds more options for the venues to improve their guest engagement and satisfaction."

Embed will have their revenue management solutions on display at CinemaCon in Las Vegas. Visit the Player One Amusement Group Booth 929F.
About Embed
Embed, a subsidiary of out-of-home entertainment leader Helix Leisure, provides total operating solutions for any entertainment facility, by utilizing their robust understanding of the industry which stems from over 60 years of operating experience. With offices in the USA, UAE, Singapore, and Australia, they are committed to delivering seamless and elegant user experiences for their customers, backed by class leading customer support. Embed Systems allow for admissions control, machine monitoring, cashless operation of games and attractions, retail, food and beverage sales, loyalty systems, full prize redemption management, and integrated event scheduling. For more information, please visit www.embedcard.com.
Follow Helix Leisure on LinkedIn for more updates: https://www.linkedin.com/company/helixleisure
---

Home | Vending Technology News | More News | Vending Newsletter sign up | Questions? Contact us | email press release
Call us at 1-800-956-8363 or POST YOUR COMPANY