Amusement Coin Operated Game Machines
Coin Operated Amusement Games for sale! Amusement Games Suppliers are listed below alphabetically, by company name. Please contact these amusement game suppliers directly for more information details about their amusement games details and pricing.
Also see: Amusement Game Distributors, FEC, Game Manufacturers, Kiddie Rides, Arcades, Pinball Games, Pool Tables, Video Games, Photo Booths, Amusement Parts Repair, SUPPLIERS DIRECTORY,
POST YOUR COMPANY-Get New business!
Company / Website
Coin Op Amusement Equipment Suppliers
Photo/Logo
Contact Info
AUTOMATED SERVICES WAREHOUSE SALE – 20,000 Sq ft. of THE LARGEST STOCK OF INVENTORY IN THE WORLD!
Video Game Division – Over 1000 Amusement Games for sale and Vending Machines for sale!!
Includes Everything from As-is to Reconditioned:
Amusement Arcade Games, Redemption, Pinball, Playfield, Cabinets Project Game to New Bowlers, Bill Changer, Skeeball, Air Hockey, Coin-op to Non Coin-op Pool Tables. Juke Boxes 45's or CD's. Lots of redemption sit down drivers too!
www.PinBalls.com
Contact Mike Jr. at 1-800-727-8363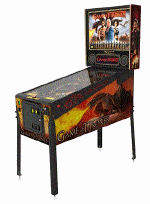 Global Coin-Op Equipment – Specializing in Coin Op Amusement Games – Redemption and Consulting. Based out of Kingston, MA.
Innovative Concepts in Entertainment (ICE) has been a manufacturer of coin operated amusement, sports, and redemption games since 1982. ICE games can be seen in parks, family entertainment centers, arcades, bars, pubs, and restaurants in over 52 different countries.
M&P Amusement Company is one of the oldest arcade distributors in the United States. We have been around for over 80 years, and have sold and operated games for almost all of them. We offer both new and used arcade games for sale. These new coin-operated games come with a manufacturer warranty and free phone support for life. – https://mpamusement.com/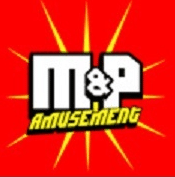 Spiral Wishing Well Coin Funnels – The most profitable fund raising devices of all time! by Divnick International, Inc. People love to watch coins spin around in circles at eye-blurring speeds seeming to defy the laws of gravity as they descend the nearly vertical walls of the vortex funnel.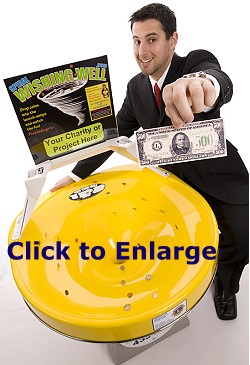 Also See: Kiosks, Arcades- Gamerooms, Billiards/ Coin Op Pool Tables, Carnival, Crane Game Machines, Game Distributors, Redemption Equipment
,
Sports Amusement Games
,
Token
,
Tickets/Vendors
,
Arcades
,
Home
,
POST YOUR COMPANY
-Get New business!