Micro Market News©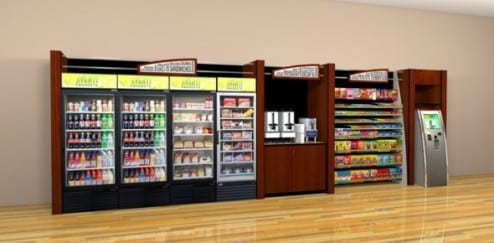 Micro Market News, and related Micro Market Kiosks News concerning: New Products, Newest Technology and more! Office Breakroom Retail Kiosks "Micro Markets".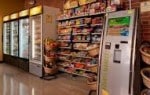 Also see: NEW PRODUCTS, Healthy Snacks, Snacks, Food & Beverage Brokers, Food Products, Machine Distributors, Healthy Vending Machines, Technology Newsletter, Micro Market Operators USA,
Email us your newest micro market related press release!

NEWS, Articles, Press Releases:
Avanti Markets Announces New Micro Market Innovations at annual Operators Meeting New tools benefit operators, host companies and consumers  [RENTON, WA October 8, 2018] — Avanti Markets Inc. — Reinforcing its position as the premier provider of unattended retail market experiences in the
Micro markets have proven a game changer for A.H. Hermel Vending in Mankato, Minn., a Canteen franchise with 25 vending routes. The fourth-generation company, which also has an extensive foodservice distribution arm, found micro markets a revenue booster when the core vending business faced decline
Micro markets are where the growth is in today's refreshment services industry. But for many refreshment service operators, expanding into this highly capital-intensive technology can be fraught with uncertainties. After all, the technology is barely less than a decade old, and investing in it.
USA Technologies Inc. has expanded distribution of Seed Markets, its newly acquired micro market optimization solution. The cloud-based and mobile solution was introduced in March 2016 in a limited-test deployment,  providing select micro market operators the same service efficiency tools that
BingoBox, described as a cross between a vending machine and a convenience store, has a footprint of more than 300 installations in China and has its sights set on the rest of the world. The high-tech innovation, presented during the ShopTalk conference in Las Vegas earlier this year
SnackDot, a vending services provider in San Antonio, Texas, has created software that allows refreshment service operators to provide micro markets with considerably less investment than other micro markets. No proprietary hardware is needed. Operators pay a low monthly fee.
Mobile-app-based technology has enabled the development of self-serve markets that do not require vending machines or payment kiosks. Consumers simply scan and purchase products using their mobile phone. The apps provide access to a wide variety of product, allowing users to touch the product…
MICRO MARKETS SUPPLY COMPANIES, MICRO MARKET SELF-SERVICE, MICRO MARTS, REFRESHMENT STATIONS. These Micro Markets Equipment & Supply companies will help you get started.
CUSTOM DISPLAY COMPANIES!! Please contact these custom miro market display companies direct for more information about their custom signs & displays for your vending machine and micro market business.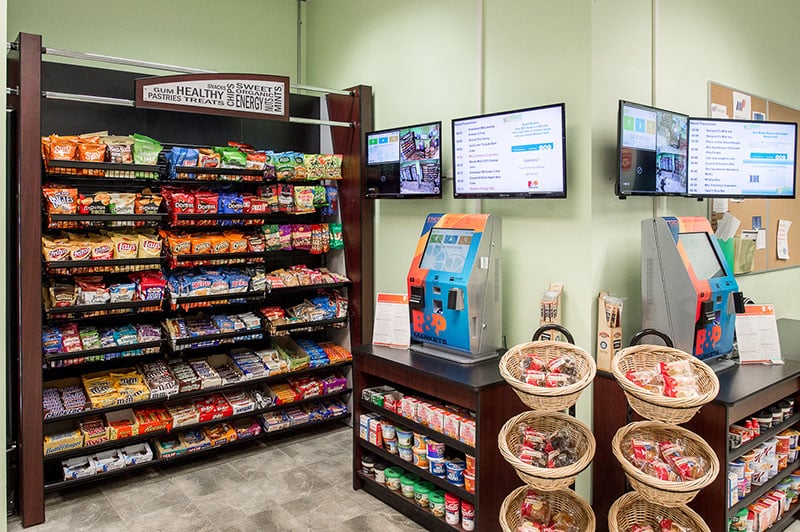 ---

| Vending Technology News | More News | Micro Market Newsletter sign up | Questions? Contact us | email press release