Micro Market News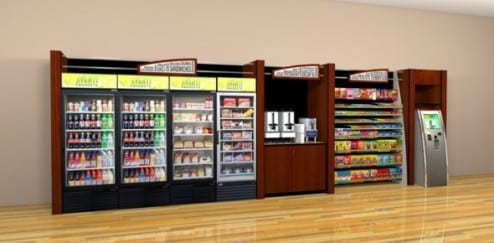 Micro Market News, and related Micro Market Kiosks News listed here…New Products, Newest Technology and more! Office Breakroom Retail Kiosks "Micro Markets".  What are Micro Markets?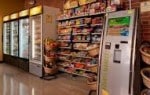 Also see: Micro Market Locators, Healthy Snacks, Snacks, Food & Beverage Brokers, Food Service, Food Products,
Cashless Software Systems, Debit Smart Cards, Machine Distributors, Healthy Vending Machines, Technology Newsletter, Technology Companies, Micro Market Operators USA,
Email us your newest micro market related press release!

NEWS, Articles, Press Releases: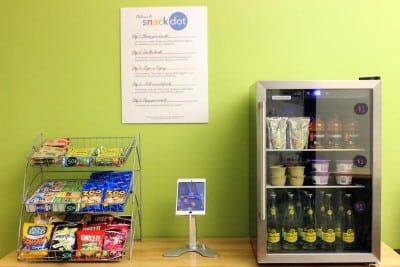 SnackDot Payment App Allows Operators To Offer Micro Markets With Little Overhead
SnackDot, a vending services provider in San Antonio, Texas, has created software that allows refreshment service operators to provide micro markets with considerably less investment than other micro markets. No proprietary hardware is needed. Operators pay a $30 monthly fee and a 3 percent commission on sales with no other startup costs. [  Read More ]
Digital Checkouts Delivers a Major Upgrade for Foodservice Cafes & Micro Markets
Michigan-based Digital Checkouts is changing the micro markets game once again, at this past 2017 NAMA OneShow in Las Vegas they debuted a versatile, innovative and cost-saving self-order kiosk system. [ Read More ]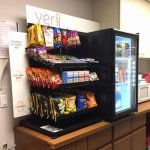 A&B Vending Tests The Waters With Mobile-App-Based Market For Small Accounts
Mobile-app-based technology has enabled the development of self-serve markets that do not require vending machines or payment kiosks. Consumers simply scan and purchase products using their mobile phone. The apps provide access to a wide variety of product, allowing users to touch the product and not have to deal with any of the mechanical issues associated with vending machines. [ Read More ]
---

| Vending Technology News | More News | Micro Market Newsletter sign up | Questions? Contact us | email press release
Also see: Software Companies | Technology Companies | Micro Market Supply Companies | Operators USA | Classifieds | Home |
VENDING YELLOW PAGES DIRECTORIES:
Call us at 1-800-956-8363 to POST YOUR COMPANY, or QUESTIONS?