A&M Equipment Sales 1-800-713-6217
Get the Best Commercial Quality New Vending Machines at a Great Price!
plus get FREE Lifetime Tech Support from Certified Vending Technicians!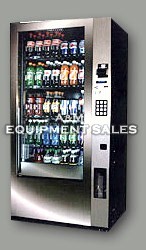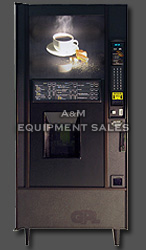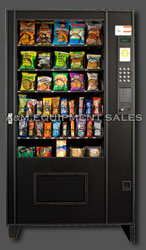 Our inventory includes: New Vending Machines, Used Vending Machines, Remanufactured Vending Machines, Refurbished Soda Vending Machines, Snack Vending Machines, Combo Vending Machines, Coffee Vending Machines, Healthy Vending Machines, and Sandwich Vending Machines.
Visit our 40,000 square foot manufacturing facility at 7144 Maddox Rd., Lithonia GA 30058.
Mention this CODE VC101 for special discount!
SEE THE LARGEST INDEPTH VENDING CATALOG IN THE INDUSTRY!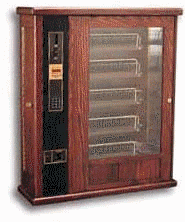 1-866-580-3328

You can Wall Mount our durable CIGARETTE vending dispenser almost anywhere. ATTRACTIVE DESIGN, RELIABLE, and EASY TO USE!
Actual size is 37'H X 32'W X8"D. ***Only 3 feet tall ***Available in Many colors.
CALL 1-866-580-3328 TODAY for FACTORY DIRECT pricing and Warranty with the Manufacturer!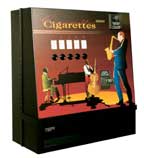 The Mark X, Continental, and Cigar Shoppe can be fitted with a MEI Coin Mech, Bill Validator, Credit Card Processor, or Coupon Reader. Our machines can dispense cigarettes, cigars, condoms, feminine products, to hotel ammenities to name a few.


Also see our special pricing on this MV5 cigarette vending machine.
For more information visit our website at: www.slimlinedesigns.com/products.html, or email info@slimlinedesigns.com, or Toll Free 1-866-580-3328.
The Water Clinic

We manufacture the PUREAQUA system - Call: 1-800-664-2561
The PUREAQA SYSTEM is one of the highest performing, lowest maintenance, competitively priced and attractive water vending systems in North America!
All of our systems come standard with a state of the art water purification system, all of which can be custom designed according to your water quality and quantity requirements. Other water vending manufacturers may supply you with a sub standard water purification system in order to make the initial cost less, however their profits are made on the parts and service which can cost as much as $2,000.00 per year. We offer territory protection,iInstallation, service and scheduled maintenance of the PUREAQUA system.
We are Looking for EXLUSIVE DEALERS AROUND THE WORLD- Contact us today!
Call 1-800-664-2561 Local: 306-242-1223, Fax: 306-242-1223, Email: philip@thewaterclinic.com