This NEW COMBO Vending
"Refreshment Station"
will Vend All Types of Snacks,
Drinks, Entrées & Side Dishes!!


IT'S A SODA MACHINE

IT'S A FOOD MACHINE

IT'S A SNACK MACHINE

IT'S A WATER & SPORTS DRINK MACHINE

IT'S A ENERGY SNACK & DRINK MACHINE
We offer Experience, Reputation, and Quality!
Contact 1.800.VENDING for more information
about new vending opportunities.
Visit Our Website at : www.1800VENDING.com
Call us today at: 1.800.VENDING
1-800-836-3464

A&M Equipment Sales 1-800-713-6217
Get the Best Commercial Quality New Vending Machines at a Great Price!
plus get FREE Lifetime Tech Support from Certified Vending Technicians!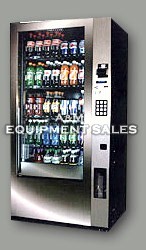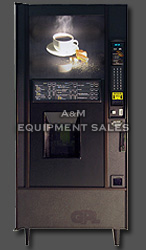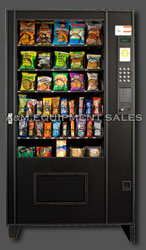 Our inventory includes: New Vending Machines, Used Vending Machines, Remanufactured Vending Machines, Refurbished Soda Vending Machines, Snack Vending Machines, Combo Vending Machines, Coffee Vending Machines, Healthy Vending Machines, and Sandwich Vending Machines.
Visit our 40,000 square foot manufacturing facility at 7144 Maddox Rd., Lithonia GA 30058.
Mention this CODE VC101 for special discount!
SEE THE LARGEST INDEPTH VENDING CATALOG IN THE INDUSTRY!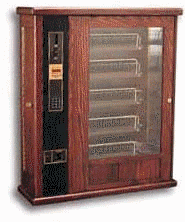 1-866-580-3328

You can Wall Mount our durable CIGARETTE vending dispenser almost anywhere. ATTRACTIVE DESIGN, RELIABLE, and EASY TO USE!
Actual size is 37'H X 32'W X8"D. ***Only 3 feet tall ***Available in Many colors.
CALL 1-866-580-3328 TODAY for FACTORY DIRECT pricing and Warranty with the Manufacturer!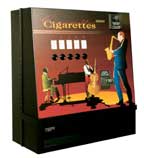 The Mark X, Continental, and Cigar Shoppe can be fitted with a MEI Coin Mech, Bill Validator, Credit Card Processor, or Coupon Reader. Our machines can dispense cigarettes, cigars, condoms, feminine products, to hotel ammenities to name a few.


Also see our special pricing on this MV5 cigarette vending machine.
For more information visit our website at: www.slimlinedesigns.com/products.html, or email info@slimlinedesigns.com, or Toll Free 1-866-580-3328.
Call Factory Direct at 1-800-454-2454
We are a vending machine manufacturer since 1931. NEW vending machines and used vending machines for your business. SNACK vending machines, SODA vending machines, COFFEE vending machines, CANDY vending machines, FOOD vending machines, HEALTHY vending machines, JUICE and COLD DRINK vending machines and CUSTOM MADE vending machines. We offer vending machine FINANCING, PARTS, SERVICE, TRAINING education and MARKETING services for ALL vending machine operators. CALL US TODAY FOR OUR BLOW OUT SPECIALS! 1-800-454-2454
OR Email here, VISIT WEBSITE HERE.