Cold Food Vending Machine Equipment Suppliers
COLD FOOD VENDING MACHINE SUPPLIERS, COLD FOOD VENDING MACHINES FOR SALE! listed below. Please contact these vending machine SUPPLIERS direct for more information about the machines they offer.
Also see: Suppliers Directory,  POST YOUR COMPANY-Get New Business!
Company/ Website
Cold Food Vending Machine Equipment
Photo/Logo
Contact Info
The Milk Machine has a capacity of 240 bottles in a 5-tray or 288 in a 6-tray configuration. This vendor utilizes the 1/2 plus hp refrigeration unit and has added insulation in the door. This vendor also includes the same health-and-safety function in the software as the VISI-DINER to eliminate vending unsafe products.
Factory Direct Vending from the original dream of founder F.A. Wittern. Since 1931 our company has produced over 2 million vending machines. We sell high quality Snack, Soda, Combo's, Food, Deli, Bottled Drink vending machines. New Vending Machines at Factory Direct Prices! Zero Down Financing! Call 1-800-454-2454 today!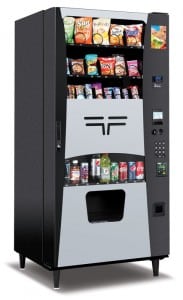 Fastcorp Vending – Your Robotic Storefront is Open for Business. Fastcorp has been an industry leader in robotic retail and vending technology for almost three decades. Our unique product storage and delivery method offers a versatile, reliable, efficient and cost effective approach to vend just about anything. Our machines can be found in over 50 countries wowing customers and providing the opportunity for consumers to feel the future, not the past, when purchasing robotically. Visit us at www.fastcorpvending.com for more information.