NEW SPECIALTY Vending Machines
SPECIALTY VENDING MACHINES! They suppliers may offer varieties of Specialty Vending Machine types: Healthy Snacks, Espresso, Foods, Water, Coin Air Meters, Micro Markets, Ice Vending, Amusement and more! More Vending Business Opportunities, these vending machine companies are listed in alphabetical order by company name.
Also see: New Vending Machines, Distributors, Custom Machine Manufacturers,
POST YOUR COMPANY-Get New Business!
Company / Website
Specialty Vending Machine Equipment
Photo/Logo
Blue Bottle Vending
is a company that started as operators with over
20 years of experience
not only in the
water vending industry
but payphones, bulk vending, and snack/soda machines. Let one of our highly trained experts assist you with the installation of your first machines. We will come to you! From California to Florida, the Middle East to the Far East, we train on-site.
Bluebottlevending.com

IVM, Inc. began in 1991 as a company dedicated to maximizing their clients' income and handling their distribution through high level technology. Throughout the years, IVM has grown and succeeded by staying true to that original goal. Coin Operated VEND Lockers – IVM now handles all supply vending responsibilities for our customers throughout the United States and internationally.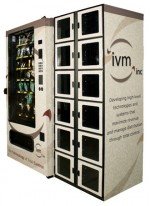 SALES: 800-676-8432
USA: 317-899-6787
Sunscreen Mist Sunscreen Mist Booths emit 50% more sunscreen lotion than the U.S. FDA recommends for full-body complete coverage. *Our Booths emit 1.5 ounces of sunscreen per application!! Customers enjoy our tropical & refreshing mango-coconut SPF 30! All of our lotions DO NOT contain any harsh chemicals, as they are created using an aloe-vera and purified water base, and blended fresh in small batches to ensure freshness. http://fxn.ws/1qTvzxp For more information please visit www.sunscreenmist.com. #sunscreen #sunburn #suntan #SharkTank #healthyvending
Wemp Smart CBD Vending Machine
– Wemp is a CBD product distribution machine featuring the latest technologies. With its touch screen interface it has unlimited possibilities and it allows the sale of more than 80 different products 7 days a week, 365 days a year!
https://wempvending.com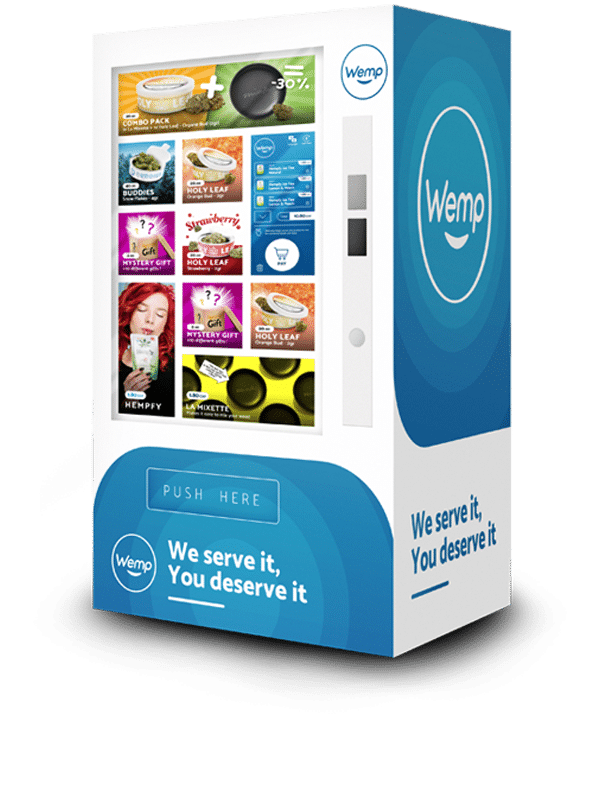 Also see: Associations, Distributors, Manufacturers, Vending International, Locators, Software, Healthy Vending, Micro Markets, Technology,  Suppliers Directory, Coffee Service Directory, Classified Ads, Routes for sale, Trade Shows, News, Home,
POST YOUR COMPANY-Get New Business!