Coffee Kiosks, Automatic Coffee Espresso Kiosks
COFFEE KIOSKS For Sale, Self Service COFFEE Kiosks Suppliers! COFFEE kiosk equipment, Espresso Carts, Automatic Coffee Equipment suppliers listed here. Please contact the kiosks suppliers directly for further information on pricing costs & parts, servicing.
Also see: Coffee Products, Teas, Paper Products, Condiments, Coffee Brewers, Vending Carts,
Office Coffee Service USA, Suppliers Directory,
POST YOUR COMPANY– Get New Business!
Company/ Website
Coffee Kiosks, Self Service Coffee Equipment
Photo/Logo
Contact Info
Corsair Display Systems, LLC. accommodates your needs for all your Carts, Kiosks, Inline Systems and Outdoor Bars.  Whether you need only one, unique unit or one hundred customized, mass produced models for a large venue project, we are willing to work with you.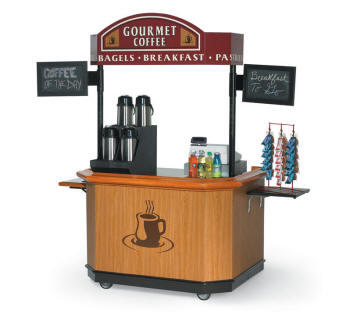 Plastic Parameters, Inc. has been designing and manufacturing whole bean and brewed coffee merchandising systems and accessory products since 1995. Our products can be seen in grocery stores, supermarkets, convenience stores, gas bars, coffee shops and anywhere else where whole bean and /or brewed coffee is sold. Based in Canada, we ship worldwide.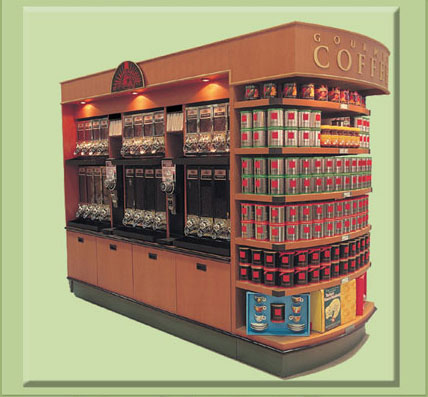 XPRESSO DELIGHT, Office Coffee Service! TIRED OF THE SAME OLD BORING COFFEE OPTIONS? WE'RE CHANGING THE WAY COMPANIES EXPERIENCE COFFEE IN THE WORKPLACE. TRY OUR PREMIUM, FULLY-AUTOMATED ESPRESSO COFFEE MACHINES FREE TODAY — AND EXPERIENCE THE DIFFERENCE. THE GAME-CHANGER YOU'VE BEEN WAITING FOR…
866-977-3773. https://xdcoffee.com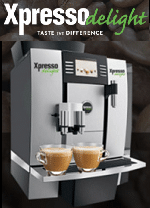 Also see: SUPPLIERS DIRECTORY, Coffee Products, Teas, Paper Products, Condiments, Coffee Brewers, Equipment Locators, News. Classifieds, Routes for sale, Home,
POST YOUR COMPANY-Get New Business!