Gumball Machines for sale, Bulk Gumball Vending Machine Suppliers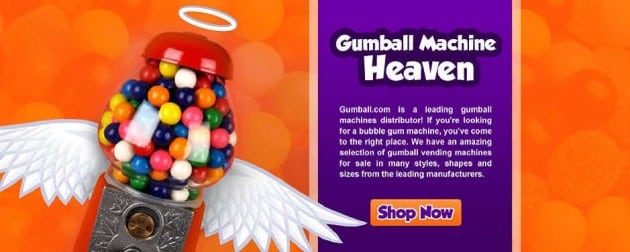 Here you will find GUMBALL VENDING MACHINES FOR SALE! These Gumball vending machines suppliers are listed alphabetically by company name. Please contact the gumball machine suppliers direct for more information & pricing.
Also see: Bulk Products, Bulk Candy Machines, Fun Interactive, Nuts, Bulk Vending Machines, Gumballs, Stands, Product Distributors, Stickers, Sticker Machines, Vending Machines,
POST YOUR COMPANY -Get New Business!
Company / Website
Gumball Vending Machine Supply Companies
Photo/Logo
Contact Info
A&A Global Industries is the world's largest supplier of vending machines and supplies. In business for 70 years, A&A supports the following product categories:  gum, candy, nuts, superballs, toys, novelties, capsules, machines, stickers, temporary tattoos, and innovative POP displays. Website: www.aaglobal.com


Cardinal Distributing – "Your Bulk Vending Warehouse. Everything for the bulk vending operator! We are a real bricks-and-mortar company with over 100,000 square feet of bulk vending machines and supplies ready to ship to you immediately. All vending machines and products at wholesale prices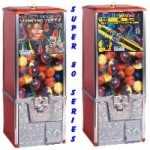 Also See: Capsule Vendors, Vending Companies USA, Machine Locators USA, Charity Candy Boxes , Interactive Bulk Machines, Lollipop Machines, Mint Machines, Stands, Bulk Vending Machines, Business Opportunities, Charities, Candy Products, Home,
POST YOUR COMPANY-Get New Business!