Interactive Candy Vending Machines For Sale, Interactive Impulse gumball machines for sale!


Contact the Wholesale Bulk Candy Product Company(s) listed below direct for find out more information about their bulk snack foods, nuts, gumball, candy products. Please contact these bulk candy suppliers direct for more information about their products.
Also see:
Product Distributors, Brokers, Bulk Vending Machines, Stands, Bulk Candy,
Click here to post a listing for only $25 per month!
Company/ Website
Interactive Vending Machine Suppliers
Photo/Logo
Contact Info
A&A Global Industries is the world's largest supplier of vending machines and supplies. In business for 70 years, A&A supports the following product categories: gum, candy, nuts, superballs, toys, novelties, capsules, machines, stickers, temporary tattoos, and innovative POP displays. Website: www.aaglobal.com

Beaver Vending Machine Corporation – A World Leader in Bulk Vending since 1963! Wholesale Bulk Vending Machines. The Foundation for Success, Professional high quality gumball and candy machines for sale, custom built for performance and location. USA, Canada, Worldwide.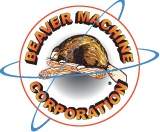 Healthy Fresh Vending- Bringing Fresh Healthy Vending machines to your community is one of the hottest franchise ideas of the decade and one likely to be appreciated as a perfect merging of entrepreneurial savvy — with true community spirit.