Kuario Is Helping Vending Owners Bring Their Machines Into The 21st Century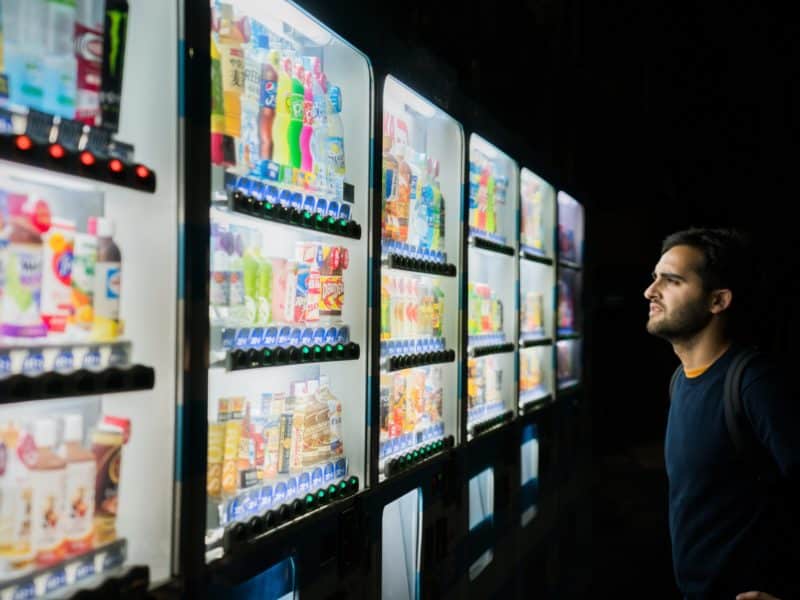 Is your vending machine stuck in the 1990s and only able to accept payment via cash or coin? If so, Kuario can help! 
The Netherlands based company specializes in offering a convenient way for vending machine owners to convert their "old school" vending machines into machines that can accept multiple forms of payment thanks to their Smart Connector. 
What Can Smart Connector Do For A Vending Machine? 
With Smart Connector, a vending machine owner can offer their customers the ability to pay for items with more than just cash or coin. Customers can use any of their favorite types of mobile payment methods.  
This will help a vending owner's business to grow, instead of losing potential customers because their vending machine only accepts one form of payment, they can now have confidence that their vending machines can offer customers multiple ways to pay and never risk losing a sale. 
What's even better about Smart Connector is that this device also has a cloud-based portal that enables owners to see how their machines are performing on a daily or weekly basis and they will be able to make adjustments to their machines or fix problems when they occur. 
Mobile Payments Are On The Rise Worldwide  
Let's face it, mobile payments have been on the rise worldwide, especially since the start of the COVID-19 pandemic because mobile payments are ideal since they don't require any customer interaction and eliminate the possibility of spreading the virus. 
The Kuario Smart Connector is a plug and play "smart box" that's easy for any vending business owner to install. All that's required is for the vending machine owner to place Smart Connector on the inside of their vending machines and once it's connected to the internet, Smart Connector will update automatically. 
When someone walks up to a vending machine with the Smart Connector installed, as long as they have Bluetooth enabled on their phone, Smart Connector will enable the person with the mobile phone to pay from their phone without having to use cash, coin, or a debit card. 
Eliminates Debit Card Fraud 
Since debit card fraud and skimming are on the rise in 2020, Smart Connector eliminates the threat of pin codes being stolen and will give the person who is paying with their phone confidence that their transaction is being processed safely. 
Besides being great for eliminating debit card fraud, Smart Connector is also an excellent solution for schools or companies that use RFID badges or school cards. 
In 2020, most vending machine owners don't want to upgrade their machines because of the perceived work involved that it will take them to upgrade machines to accept mobile payments. Thankfully, with the Kuario Smart Connector, there's no need to physically modify the exterior of the machine, or the front display panel at all since the connector is placed on the inside of the machine. 
Cost–Effective 
Vending machine owners should also consider using the Smart Connector because there's no need for them to invest in credit card or debit terminals plus there are low operating costs as well. 
To learn more about Kuario, and their Smart Connector, visit their website at www.kuario.com, or email m.vanderwaal@kuario.com
---

 Vending Technology News | More News | Vending Newsletter sign up | Questions? Contact us | email press release
Also see: Software Companies | Technology Companies | Micro Markets | Cashless Vending | Distributors | Classified Ads | Routes for sale | Vending Companies USA | Home |
VENDING YELLOW PAGES DIRECTORIES:
Call us at 1-800-956-8363, POST YOUR COMPANY, GET NEW BUSINESS!