ITO EN and NEOS to Add WeChat Payment in Vending Machine
by APVA & China VMF organizing committee  –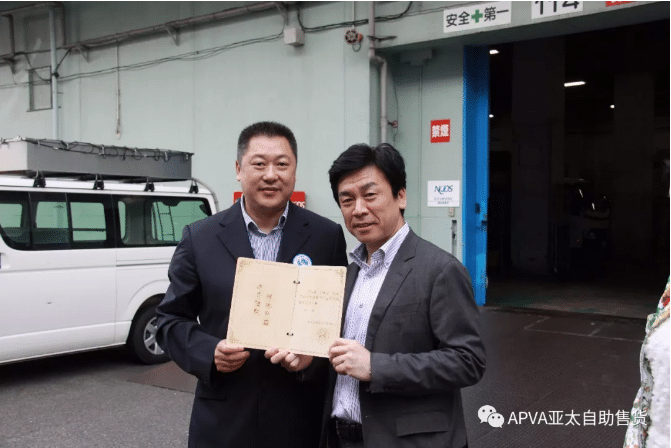 Since WeChat payment entered the Japanese market in 2015, commercial facilities have added Wechat payment functions. Recently, Japanese beverage giant, ITO EN, also added WeChat payment function into vending machines.
The vending machine is developed jointly by ITO EN, NEOS and IntaSect Communications. At present, the new-type vending machine has been set up at accommodation facilities near Narita International Airport. You can scan the QR code on the vending machine with mobile phone to complete payment.
ITO EN claims that he will make great efforts to set up the vending machine in some places with more foreign tourists , such as airport, tourists attractions and hotels, etc. In 2018, 100 machines will be set up in Japan. Tan Yufeng, the chairman in IntaSect Communications, says that he is optimistic about the prospects of WeChat payment in vending machines.
Chairman of IntaSect Communications suggests that the business has developed rapidly since the company is responsible for WeChat Payment Japanese market business at the beginning of last year. In just one year, Wechat payment service was launched in more than 2,000 stores in more than 200 companies, including Don Quixote, AEON, AOKI and so on.
NEOS minister Sato (right) is receiving the APVA(Asia Pacific Vending Association) senior adviser certificate and gift on behalf of NEOS president, sharing with the delegates about vending machine operation management.
Japan NEOS has 30 years of experience in vending machine operations , over 50,000 vending machines throughout Japan. As senior adviser in APVA, NEOS president has always maintained good cooperation and communication with APVA, frequently participating Guangzhou Vending Machines Exhibition organized by APVA. In 2016, APVA organized a Japan market delegation, to visit NEOS's operating warehouse in Yokohama.
APVA sincerely invite you to join us at China International Vending Machines & Self-service Facilities Fair on March 4-6, 2018 in China Import & Export Fair Complex! Contact us for registration.
China VMF 2018 Organizing Committee
Name: Ms. Syble Yao
Mobile: +86 156 0226 4765
Phone: +86 20 29188152
Fax: +86 20 82579220
E-mail: chinavmf@yeah.net; sales1@grandeurhk.com
Website: http://www.chinavmf.com
Twitter: @CHINAVMF
---

| Home | Vending Technology News | More News | Vending Newsletter sign up | Questions? Contact us | email press release
Also see: Software Companies | Technology Companies | Micro Markets | Distributors | Machine Manufacturers | Vending Companies USA
VENDING YELLOW PAGES DIRECTORIES:
Call us at 1-800-956-8363 to POST YOUR COMPANY, or QUESTIONS?