H. Betti Industries, Inc. Expands Betson Imperial Parts and Service Department Dennis Graham Joins as Director of Parts Sales

March 20, 2017 (Carlstadt, NJ) – H. Betti Industries, Inc. the leading provider of location based amusement equipment solutions is pleased to announce Dennis Graham has joined the organization as Director of Parts Sales.
In this new role, Dennis will manage Betson's parts sales and customer service team to ensure all customer parts related needs are met.
"We are delighted to welcome Dennis to the team, said Richard Zayas-Bazan, Vice President of Betson Imperial Parts & Service. "His extensive management experience and customer service background will enrich the team and increase our offering in the market as we look to expand the parts department."
Previously, Dennis worked for Enablx, a New Jersey based service provider that supports outsourced customer service programs. There he managed a staff of over 70 people. During his tenure, he worked closely with customer service representatives as well as directly with clients. His accomplishments include improving client retention, increasing customer satisfaction and increasing available inventory on hand.
"Dennis has an impressive customer service and project management background that will only strengthen Betson Imperial Parts and Service as it continues to evolve with our customers and the industry," added Jonathan Betti, Vice President of Sales and Business Development.
"I look forward to growing and meeting the challenges associated with this new position," said Dennis. Betson Imperial Parts and Service has so much to offer and we want to be proactive in delivering and maximizing ROI for our customers."
Dennis is located in the Carlstadt, New Jersey office and can be reached at (201) 806-7704 or dgraham@betson.com.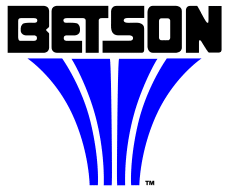 About Betson Enterprises:
Founded in 1934, Betson is today's leader in providing profitable solutions to the location-based entertainment industry. Our comprehensive product line includes amusement games, vending equipment, audio visual, parts, and billiards. Through our nationwide network of 14 offices, Betson offers client specific consultative solutions for the design, installation, service, and exporting of equipment.  We offer competitive interest rates for leasing and financing, as well as deferred payments through our private in-house lending company.   Betson has been the recipient of the American Amusement Manufacturer Association's "Distributor of the Year" award for the past 5 out of 6 years. Betson Enterprises is a division of H. Betti Industries, Inc. and is headquartered in Carlstadt, New Jersey.
For more information, please visit www.betson.com
For parts, please visit www.betsonparts.com
Follow us on LinkedIn: https://www.linkedin.com/company/betson-enterprises
---

| Home | Vending Technology News | More News | Vending Newsletter sign up | Questions? Contact us | email press releases
Also see:  | Technology Companies | Photo Booths | Kiddie Rides | Crane Games | Amusement Coin-Operated Games | Amusement Distributors |
VENDING YELLOW PAGES DIRECTORIES:
Call us at 1-800-956-8363 to POST YOUR COMPANY, or QUESTIONS?