Celsius Obtains Placements In Healthy Vending
Appeals to Consumers' Shifting Mindset and Desire for Healthier Alternatives On Campus, Where They Work and Travel
BOCA RATON, Fla., Sept. 25, 2018 /PRNewswire/ — Celsius Holdings, Inc. (CELH), maker of the clinically proven, globally marketed, functional, healthy energy CELSIUS®drinks, today announces that CELSIUS®  Originals have been added to vending machines and micro-markets of refreshment solution providers including Accent Foods, Canteen,First Class Vending, Five Star Food Service and Southern Refreshment. CELSIUS® is available for distribution throughout the United States in the vending channel through Vistar.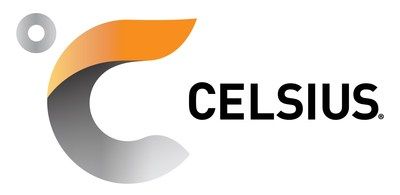 A key benefit of being carried in vending machines is that it allows an additional opportunity for customers to trial a single-serve, cold can of the fast-growing CELSIUS® brand; a proven-to-function, healthier alternative in the energy drink category.
David Smaltz, Sr. Director Sales-Vending for Celsius Holdings, Inc. recognizes this and concurs, "The shifting focus on health and wellness has affected all categories in vending, but especially beverages in particular where CELSIUS®  is uniquely positioned as it provides a healthier, proven-to-function alternative in the energy drink category. It's perfect for vending customers who need a vitamin-infused, caffeinated energy option at work, on the go or on campuses."
"Adding CELSIUS to our vending machines makes sense for Accent Foods because the demand for healthier energy drinks that offer vitamins and carbonation without all the sugar and calories found in traditional energy drinks is of mass appeal to our patrons, and we need to deliver on these asked for and looked-for wantables," cites Josh Rosenberg, CEO of Accent Foods.
While all flavors are available for vending integration, the CELSIUS®  flavors currently being offered in vending and micro-markets to date include: Sparkling Watermelon, Non-Carbonated Peach Mango Green Tea, Raspberry Acai Green Tea and Sparkling Wildberry.
About Celsius Holdings, Inc.
Celsius Holdings, Inc. (CELH), founded in April 2004, is a global company that has a branded portfolio consisting of two beverage lines; each offering proprietary, functional, healthy-energy formulas that are clinically-proven to offer significant health benefits to its users.* The CELSIUS® Original Line comes in eight delicious sparkling and non-carbonated flavors in sleek 12oz cans and is also available in single-serve powder packets in four on-the-go, enjoyable flavors. The CELSIUS® Natural Line is an extension of the original line offering naturally-caffeinated and naturally-sweetened and is available in six refreshing sparkling and non-sparkling flavors.
---

| Home | Vending Technology News | More News | Vending Newsletter sign up | Questions? Contact us | email press release
Also see: Software Companies | Technology Companies | Micro Markets | Distributors | Machine Manufacturers | Vending Companies USA
VENDING YELLOW PAGES DIRECTORIES:
Call us at 1-800-956-8363 or POST YOUR COMPANY