LAI Games HYPERpitch Attracts Crowds, Pitching Talent at IAAPA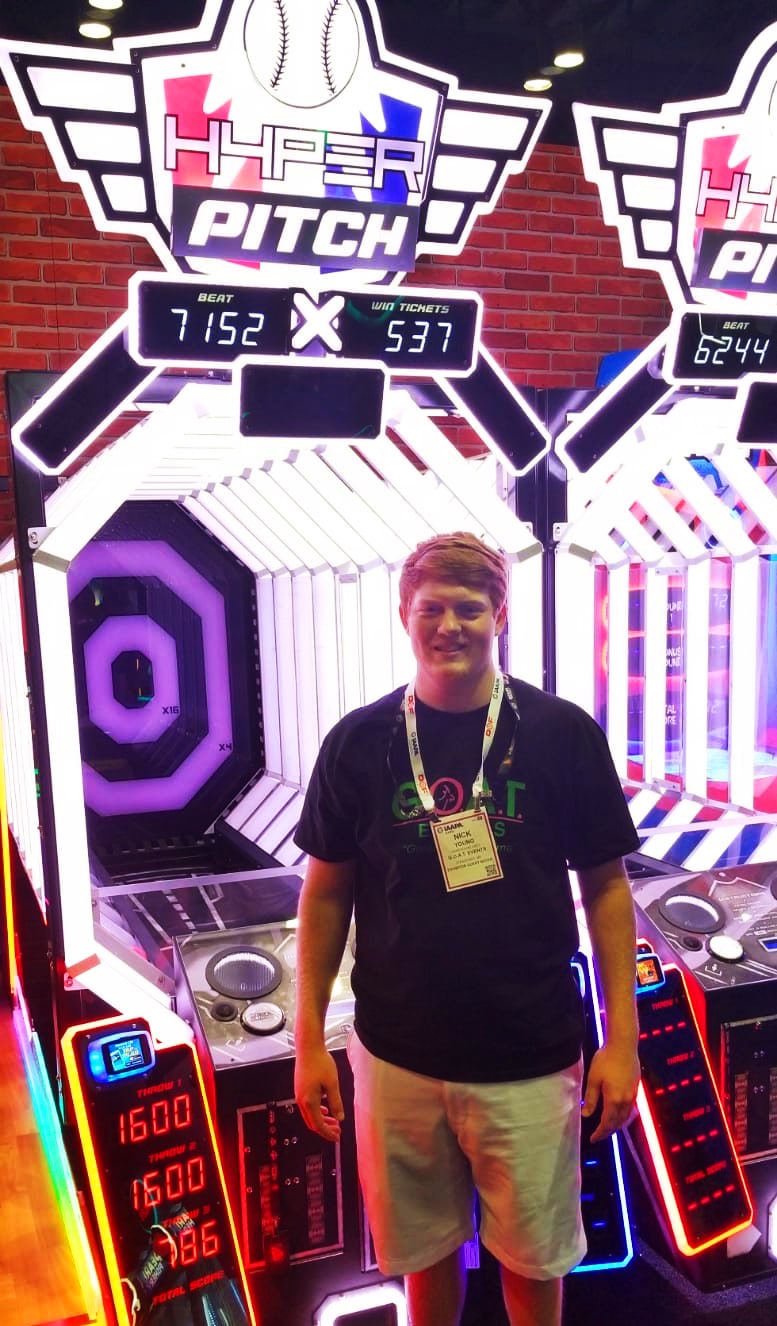 Dallas, December 13, 2019 – LAI Games new baseball-themed redemption game HYPERpitch drew a crowd of onlookers at IAAPA last month in Orlando. The single or double-player baseball-style pitching game attracted some incredible talent who gave the game a workout with consistent 90mph+ pitches.
Nick Young with GOAT Events, threw multiple 100mph pitches – check out the video on the company's Facebook page here.
HYPERpitch features dynamic lights that chase the ball down the HYPER Tunnel while explosive sound effects create an incredible sensation of power as the ball hits the target. This ticket redemption game creates a social competitive atmosphere that draws a crowd and gets players lining up for their turn.
HYPERpitch will begin shipping later this month.
For complete information and videos, visit www.laigames.com/hyperpitch or see the game for yourself at EAG Expo in London, January 14-16, in Harry Levy Booth #600.
About LAI Games
LAI Games, a subsidiary of Helix Leisure, has been a leader in the interactive entertainment and game
industry for over 60 years. The company develops, manufactures, and sells coin and card operated
virtual reality, prize merchandising, video and ticket redemption games, photo booths and novelties. LAI
Games is dedicated to bringing innovative and high incoming-producing games to the global market. For
more information, please visit www.LAIGames.com.
Follow LAI Games on LinkedIn for more updates: https://www.linkedin.com/company/laigames
---

Home | Vending Technology News | More News | Vending Newsletter sign up | Questions? Contact us | email press release
Call us at 1-800-956-8363 or POST YOUR COMPANY, GET NEW BUSINESS!