New Zealand Vending Machine Companies, NZ New Zealand Vending Machines Suppliers
NEW ZEALAND VENDING MACHINE COMPANIES! New Zealand Vending Machine Suppliers offering vending machines: Snack, Soda, Drinks, Coffee, Food, Deli, Healthy vending, Micro Markets, Amusement Games, Coin Operated Machines and repair services for your breakrooms!
Cities serviced include: Aukland, Hamilton, Tauranga, Wellington, South Land, Newlson, Christchurch, Timaru, Dundein, Milford Siound, Stewart Island.
Also see: Vending Companies International, Australia, New Zealand, Indonesia, Philippines
POST YOUR COMPANY-Get New Business!
Company / Website
New Zealand Vending Machine Companies
Contact info
BIG PROFITS WITH BIG BOTTLE Water Vending Machines has features to draw customers away from the competition, and will keep them coming back. Patented self-advertising design, Machine monitoring detects faults and tracks cash flow, 200 litre internal water storage tank, Machine can produce up to 95 litres per hour! To learn more about this exciting MONEY MAKING BIG BOTTLE WATER VENDING MACHINE- visit website at: Big Bottle Vending TO DOWNLOAD INVESTORS GUIDE!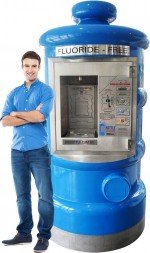 Free call: 1300 188 393
Mobile: 011 61 435 882 882
Office: 011 61 02 4903 1600
Email Big Bottle
International Water Vending – Manufacturers of water vending and water purification machines. Based out of New Zealand.
Sail City Coffee – Coffee Vending Machines. Sail City Coffee is a family owned company which has been operating since 1995. Products provided include a range of fresh roast and ground coffee, soluble coffees, teas, hot beverages, disposable and paper products, cleaning aids and hot beverage vending machines for office use. Auckland, NZ
Vending Direct Limited – New Zealand's #1 Vending Machine Equipment Supplier. We know vending machines inside out because we design, manufacture, distribute, service and fill them! With our comprehensive industry knowledge we can sell you solutions, not just machines. Snack machines, hot and cold drink machines, fresh and frozen food machines and combination machines – we have them all!
tel: +0800-100-054
T: +64 9 570 7147
F: +64 9 570 7146
Water a machines are the ultimate machines to earn money for you, the distributor, the franchisor, the owner and operator. The machines are sophisticated medium sized water purification machines, that are connected to an incoming water source (usually tapwater) and electricity. Through a system of high tech filtration, reverse osmosis and sterilization, they produce pure sweet water from nearly any source water.
Also see:
Associations
,
Vending International Directory
,
Locators
,
Suppliers Directory
,
Classified Ads
,
Routes for sale
,
Trade Shows
,
News
,
Technology Companies
,
Software
,
Home
,
POST YOUR COMPANY
-Get New Business!