Vending Associations, vending industry associations, coin operated trade associations
VENDING RELATED ASSOCIATIONS! VENDING BUSINESS TRADE ASSOCIATIONS, COIN OPERATED, AMUSEMENT
and Related Vending Product Associations – USA and Worldwide, listed here. Contact the following vending associations to find out about trade shows and find out about their membership benefits and discounts!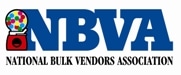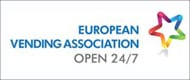 Also see: Vending Trade Shows Click here to post an ad for only $25 per month!
VENDING Association Description
Photo/Logo
Contact Info
AAMA – The American Amusement Machine Association Your link to the world of coin-operated amusement machines. The AAMA acts as a central voice for the coin-operated amusement and interactive entertainment industry. We provide opportunities to educate both our members and the public on various aspects of the industry, from AAMA's annual meeting to our annual tradeshow, ASI.
American Beverage Association – The American Beverage Association's members are producers, marketers and distributors of virtually every non-alcoholic refreshment beverage you can name. The American public craves a choice in its beverage selection, and the companies whose business it is to quench your thirst take that demand very seriously.
AMOA.com –
Amusement & Music Operators Association
AMOA -Amusement & Music Operators Association, a 56-year old trade service organization representing the needs and interests of operators of coin-activated equipment and their trading partners. The AMOA International Expo is held on an annual basis each Fall. AMOA is based South Barrington, IL.

CAMA – The Canadian Automatic Merchandising Association – L'Association Canadienne d'Auto-distribution is the only association representing the interest of Vending Operators, Machine Manufacturers, and Product & Service Suppliers in Canada. CAMA services designed to represent, support and enhance the vending industry. Visit website at: www.vending-cama.com
CLA -Coin Laundry Association – The Coin Op Laundry Industry Experts, Whether you've been in the coin laundry business 20 years or 20 minutes, you need an expert working with you to get the most from your investment in the coin laundry industry! The national Coin Laundry Association (CLA), based in Downers Grove, Illinois, is a 40 year-old, not-for-profit trade association representing the 30,000 coin laundry owners in the United States and around the world.
EVA – European Vending Association - The mission of EVA is to promote the interests of the vending industry to the EU Institutions and so optimise vending's commercial interests within any new EU legislation. Visit website at: www.vending-europe.eu.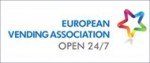 The Louisiana Amusement and Music Operators Association, established in 1982, is a trade association representing the interests of the Louisiana coin-op amusement game and video poker operators. Although LAMOA was started as a trade association for operators of amusement games, pool tables, and jukeboxes, its members lobbied for video poker machines to help fortify their industry throughout the state.
NAMA –
www.vending.org
NAMA – National Automatic Merchandising Association NAMA is the national trade association of the food and refreshment vending, coffee service and foodservice management industries including on-site, commissary, catering and mobile. Its membership is comprised of service companies, equipment manufacturers and suppliers of products and services to operating service companies. Visit website for more information at: www.vending.org.
NBVA – The NATIONAL BULK VENDORS ASSOCIATION is a national "not-for-profit" trade association, comprised of the Operators, Distributors and Manufacturers of bulk vending equipment and products. Our members are responsible for the vast majority of business done in our industry. The headquarters of the Association is located in Phoenix, AZ. Amy Contre is the the administrator at www.nbva.org.
OCMA -The Ohio Coin Machine Association – One of the premier state organizations for Vending in Ohio! www.the-ocma.org, The Ohio Coin Machine Association speaks as the united voice of Ohio's coin machine operators. OCMA acts as a unifying force to address matters that affect the coin machine industry. OCMA members also work collectively to benefit the organization, individual members and the general public.
We accept free web link exchanges too!