What Are The Benefits of Connected Vending?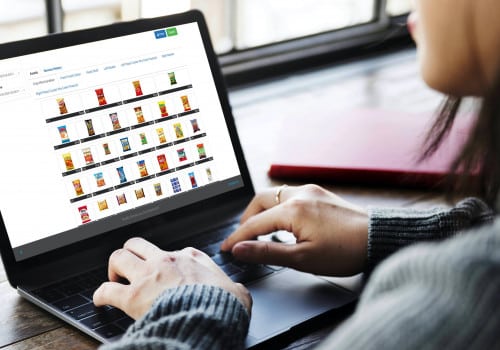 In 2020, just about every device that you can imagine is connected to the internet, including televisions, phones, refrigerators, making them "smart devices".
What about vending machines? Yes, vending machines are catching up to the connectivity era, and now it's not uncommon for a vending operator to have all of their machines connected to the Internet.  
Why? The answer is simple, connected vending offers a tremendous amount of benefits, including the ability for owners to track sales in real–time, view operational data, be alerted of downtime, and so much more!
Connected Vending Saves Time And Money 
Connected vending saves time and money because of the simple fact that owners can resolve problems efficiently, maintain routes, and optimize every facet of their vending routes. 
As for vending machines that carry perishable foods, vending operators can also optimize solutions to decrease spoilage and receive alerts for bill or coin jams or breakdowns without having to find out that their machines have stopped working as they may have in the past. 
Connected vending also helps to improve accountability as well because owners will know how much revenue to expect from each machine, and there will never be any question about revenue if a specific machine is short when a driver brings back revenue from that machine.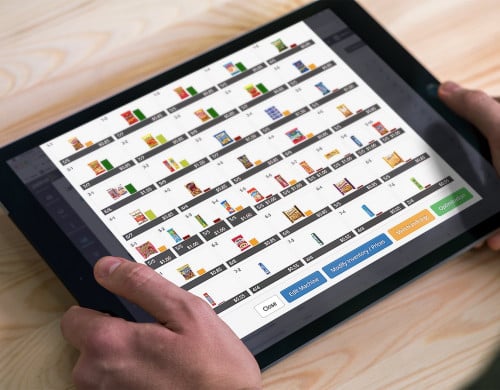 Fewer Visits Per Machine, Better ROI With Connected Vending  
Thanks to recent statistics, we know that vending operators who have connected machines often visit their machines 13% less than other owners while collecting up to 42% more revenue from their machines.  
This is HUGE news and also proof that a connected vending route is the most efficient way for an owner to do business because they will also be able to service their machines 30% faster, collect up to 25% more per route and also have a 40% fill rate with low stockouts. 
Taking their machines online should be a must do task for every vending owner because connected vending is the best way to help owners sell more, satisfy their customers, and grow their businesses without the traditional hassles that previous vending owners may have experienced in the past. 
Which Companies Offer Connected Vending Solutions In 2020? 
If you're thinking about taking your vending machines online, you may be wondering which companies offer the solutions that you need to accomplish this goal without a lot of hassle. 
The good news is that there are a wide variety of companies that offer plug and play solutions that vending operators can use to take their machines online. 
One of the leading companies that specialize in connected vending solutions is Parlevel; this company offers all of the solutions that you need to run a fully automated vending business without any hassle of struggle to get started. 
Parlevel's top-to-bottom solutions also mean that you can rely on them to ensure the efficiency of your micro market and office coffee service as well.
source: Parlevel Systems 
Also see: Cashless Vending Solutions
---

 Vending Technology News | More News | Vending Newsletter sign up | Questions? Contact us | email press release
Also see: Software Companies | Technology Companies | Micro Markets | Cashless Vending Solutions | Distributors | Classified Ads | Routes for sale | Vending Companies USA | Home |
VENDING YELLOW PAGES DIRECTORIES:
Call us at 1-800-956-8363, POST YOUR COMPANY, GET NEW BUSINESS!