How Will 3G Sunsets Affect Vending Operators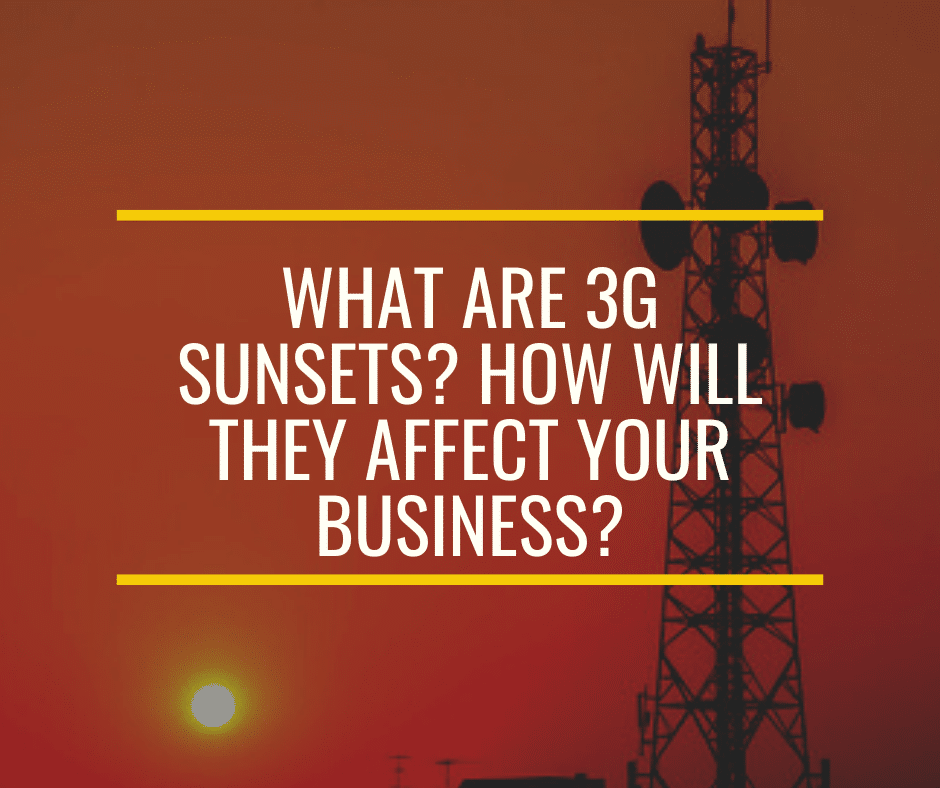 In today's world, technology is constantly changing and this includes the wireless networks that we use to connect our devices and vending machines to the Internet.
This article offers several tips for vending operators who are preparing for the sunsetting of these wireless networks by migrating to faster wireless networks.  

When Are 2G And 3G Networks Shutting Down?
The move to sunset older networks has been in the works for some time but that should stop businesses from delaying the transition to faster networks because most older networks worldwide will be shut down in stages over 5-10 years.
The reason why older wireless networks are not going to be shut down all at once is that they remain in use by many industrial and commercial applications worldwide.
Depending on where you are located in the world, its likely that 2G network connectivity may ultimately outlast 3G connectivity. This is especially true in Europe but the overall goal that most countries have is to migrate from 2G and 3G to 4G and 5G in the coming years.
Here are some pending 2G and 3G network shutdown dates in the United States
2020: T-Mobile's 2G will be shutting down by the end of December
2021: AT&T's 3G network will shut down by the end of the year.
2023: Sprint CDMA will be shutting down its network by January 1st.
How To Start Planning For The Sunset Of 2G Or 3G Networks
When it comes to the sunset of wireless networks, the time to start planning device upgrades is now. 
Some of the questions 
operators should ask
 before making the transition to faster networks include the following:
Should 

networks be upgraded to 4G anticipating it will evolve into 5G over time

?

 

How many 2G and 3G devices 

does the business currently have in the field 

that will need to upgrade to 4G or 5G?

 

What will it cost to transition those devices to the next LTE?

 

How long will it take to upgrade those devices or vending machines to the next network?

 

Should 

a third party be contracted to assist with

 the upgrade or can it be done in-house?

 
With 2G and 3G networks playing a vital role in the vending industry, every operator needs to start planning for upgrading to 4G and 5G wireless networks so they are not caught off guard.
---

 Vending Technology News | More News | Vending Newsletter sign up | Questions? Contact us | SUBMIT PRESS RELEASE
Also see: Software Companies | Technology Companies | Micro Markets | Cashless Vending Solutions | Distributors | Classified Ads | Routes for sale | Vending Companies USA | VendLoco Lists | Home |
VENDING YELLOW PAGES DIRECTORIES:
Call us at 1-800-956-8363, POST YOUR COMPANY, GET NEW BUSINESS!