The Case For Self-Service At Retail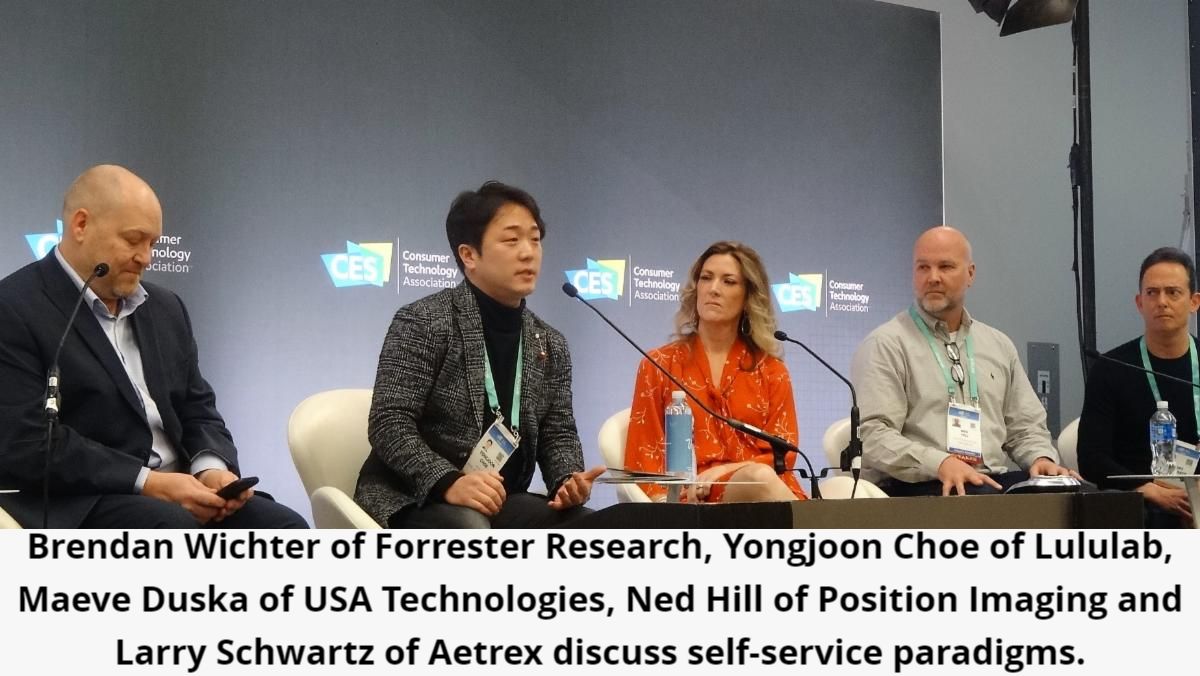 Self-service technology has enabled a wealth of new customer experiences that are allowing retailers to better meet today's customer's expectations. A panel of experts during the Hi-Tech Retailing Summit during the recent CES show in Las Vegas gave insight into these diverse experiences and discussed why self-service is important for retailers looking to meet today's customer expectations.
One reason self-service is important to retailers is that customers are comparing all retail experiences to those provided by self-service pioneers such as Starbucks, said Brendan Wichter, vice president and principal analyst at Forrester Research, who moderated the panel, titled "New Paradigms for Retailers."
"Everyone is comparing you to Starbucks, Uber and Nike," Wichter said.
Self-service devices also play an important role for retailers looking to have a physical presence in addition to an e-commerce offering, Wichter said. This is important since e-commerce sales are higher for companies that have a physical presence in addition to e-commerce.
Digital payment technology has enabled retailers to reach customers closer to where they are through self-service selling opportunities, said Maeve Duska, chief marketing officer, USA Technologies, a provider of cashless payment services. It also allows them to compete with Amazon.
She noted that USA Technologies surveyed 6,000 consumers and found that 60% of those who are not currently using self-service technology would like to use it.
"They want to engage with technology over humans," Duska said.
The study further revealed 86% of consumers want to use self-service to buy health and beauty products.
Duska said vending machines and kiosks, besides providing an additional sales channel, provide point-of-sale advertising for brands. "It is a bit of a billboard when you have it where people are," she said.
Duska acknowledged that in order to scale a business using self-service technology, it is necessary to have inventory replenishment and equipment maintenance systems established.
Operators can measure ROI of self-service by tracking improvements in revenue, margins and efficiencies, she said.
ROI also can be measured by comparing the cost of automated in-store retrieval to in-store labor, said panelist Ned Hill, CEO of Position Imaging Inc., which uses laser guidance and computer vision to expedite item retrieval for customers who buy online and pick up in store.
Another benefit of self-service technology is it generates customer data that the retailer can use for marketing, said Larry Schwartz, CEO of Aetrex, a provider of foot scanning technology and orthotics that uses computer vision, sensors, AI and machine learning in a 3D foot scanner.
The panel also addressed data privacy.
Panelist Yongjoon Choe, founder and CEO of Lululab, a skin care retailer that uses artificial intelligence to conduct skin analysis and recommend skin care products, said data privacy is not an issue for his customers since the company merges the data and makes it anonymous.
"Data is not owned by the retailer," Choe said, referring to customer provided data. "It's only owned by the customer."
Wichter said customers are willing to share personal data if they believe it will be used in ways that benefits them.
By Jeff Adair, Editor
---

 Vending Technology News | More News | Vending Newsletter sign up | Questions? Contact us | email press release
Also see: Software Companies | Technology Companies | Micro Markets | Cashless Vending | Distributors | Classified Ads | Routes for sale | Vending Companies USA | Home |
VENDING YELLOW PAGES DIRECTORIES:
Call us at 1-800-956-8363, POST YOUR COMPANY, GET NEW BUSINESS!